Teens/Young Adult Literature Books
African-American Voices in Young Adult Literature : tradition, transition, transformation
Call Number: PS 153 .N5 A347 1994
ISBN: 081082907X
Publication Date: 1994-06-01
Now in paperback! A collection of fourteen essays that address major issues related to significant works of African-American young adult literature.
Best Books for Junior High Readers
Call Number: PN 1009 .A1 B561
ISBN: 0835230201
Publication Date: 1991-01-30
Provides an annotated listing of recommended reading material for students in grades seven through nine.
Best Books for Young Adults: the history, the selections, the romance
Call Number: PN 1009 .A1 C370 1994
ISBN: 9780838934395
Publication Date: 1994-01-01
This volume lists all the selections from the Best Books for Young Adults annual lists since 1966. An introduction discusses reading trends over the years, and the book also features biographical essays.
Best Books for Young Adults
Call Number: Z 1037 .C34 2000
ISBN: 083893501X
Publication Date: 2000-01-01
In this revised edition, Betty Carter and the Young Adult Library Services Association (YALSA) offer insights and guidance that should help teachers and parents direct contemporary young readers through the ever-changing world of young adult literature.
Black Authors and Illustrators of Books for Children and Young Adults: A Biographical Dictionary
Call Number: PN 1009 .A1 M978 1999
ISBN: 9780815320043
Publication Date: 1998-12-01
This work contains 274 biographical sketches to aid understanding of the aspirations, thoughts, and viewpoints of authors and illustrators indigenous to the Black culture. It includes more than 120 photographs.
Children's Books: Includes Prizes and Awards for Young Adult Books
Call Number: Z 1037 .A2 C52 1996
ISBN: 9780933633032
Publication Date: 1996-09-01
Covers 213 awards and prizes in four sections: United States awards selected by adults; United States awards selected by young readers; Australian, Canadian, New Zealand, and United Kingdom awards; and selected international and multinational awards. Entries contain the author, illustrator, title, and publisher of recipients from the time the award or prize was initiated through 1996. Classified lists of the awards appear at the front of the book and are followed with lists by award type. Annotation c. by Book News, Inc., Portland, Or.
Core Collection for Children and Young Adults
Call Number: Z 1037 .S378 2008
ISBN: 0810861151
Publication Date: 2008-09-11
With thousands of new volumes lining the shelves of bookstores, abundant advertisements, and innumerable online reviews, it is becoming increasingly difficulty for the concerned adult to recommend literature that is of quality, yet speaks to young audiences. Core Collection for Children and Young Adults presents the best in contemporary and classic literature for children and young adults. Every book listed in this reference has a concisely worded annotation, which is followed by headings designating awards the book has won, related subjects, and character themes. With more than 350 titles reviewed, this resource will prove invaluable for teachers, librarians, parents, collectors of children's books, and college students with an interest in juvenile literature, education, or child growth and development.
Cyclopedia of Young Adult Authors
Call Number: PS 490 .C93 2005 V.1 - V. 3
ISBN: 1587652064
Publication Date: 2005-02-01
A body of literature has evolved, written for young adults or appealing to young adults that has true literary merit. This reference offers young adult readers a way to appreciate the lives and works of this special group of fiction writers.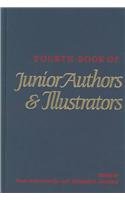 Fourth Book of Junior Authors and Illustrators
Call Number: PN 1009 .A1 F6 1978
ISBN: 0824205685
Publication Date: 1978-01-01
Lists of selected works accompany two hundred and forty-two autobiographical and biographical sketches of authors and illustrators who have come to the forefront of juvenile literature
High/Low Handbook: best books and Web sites for reluctant teen readers
Call Number: Z 1033 .H53 L53 2002
ISBN: 0313322767
Publication Date: 2002-12-30
Finding well-written and engaging material for teens with substandard reading ability can be a challenge. This handbook is designed to help, describing more than 500 of the best new titles for reluctant teen readers and serving as a wonderful readers' advisory and collection development tool. The book is completely new and reorganized since its previous edition and is divided into two major sections. The first offers a core collection of fiction and nonfiction high/low titles, organized into broad topical areas that appeal to teens, such as careers, exploration, sports, disasters, and teen cultures. The second part presents mainstream YA books and magazines that can be used to build and supplement the core collection. Web sites and graphic novels have been included in addition to the totally new selection of titles. Grades 6-12
Books from the Warner University Library
More Teen/Young Adult Literature Books
Kaleidoscope: a multicultural booklist for grades K-8
Call Number: E 184 .A1 K4 1994
ISBN: 0814125433
Publication Date: 1994-06-01
This book from NCTE is another impressive addition to its Booklist series. It annotates approximately 400 books published between 1990 and 1992 for children in grades K-8 about African Americans, Asian Americans, Hispanic Americans/Latinos, and Native Americans. Some books set in countries other than the U.S. are also included.
Multicultural Literature for Children and Young Adults: reflections on critical issues
Call Number: PN 1009 .A1 C29 2002
ISBN: 0313312443
Publication Date: 2002-10-30
There is much discussion of multiculturalism in education. This is especially true of multicultural literature for children and young adults. The rise of multicultural literature is a political rather than a literary movement; it is a movement to claim space in literature and in education for historically marginalized social groups rather than one to renovate the craft of literature itself. Multicultural literature has been closely bound with the cause of multiculturalism in general and thus has been confronted with resistance from conservatives. This book discusses many of the controversial issues surrounding multicultural literature for children and young adults. The volume begins with a look at some of the foundational and theoretical issues related to multicultural literature. The second part of the book addresses issues related to the creation and critique of multicultural literature, including the authorship of such works and the role of the reader in determining whether or not a work is multicultural. The third looks at the place of multicultural literature in the education of children and young adults. Throughout its discussion, the book makes extensive references to a large body of multicultural fiction and provides a thorough review of research on this important topic.
Popular Series Fiction for Middle School and Teen Readers
Call Number: Z 1037 .T4655 2005
ISBN: 9781591582021
Publication Date: 2005-01-01
Young readers enjoy the delightfully consistent cast of characters and reliable story lines of series fiction. Because of their popularity and appeal, books in series are great vehicles for fostering literacy among all types of readers, including ABE and ESL students. In addition, readers of series fiction are almost always adamant about reading every title in the series-in series order. Yet traditional information sources on YA literature include very little about series fiction. It is rarely reviewed or catalogued, so objective information about the titles is hard to come by. And finding out the proper order of titles in series can also be a challenge. So, while series fiction is in high demand with young readers, librarians often have difficulty managing this large and growing body of literature. This guide, geared to readers in middle to high school, will be a rich resource and time-saver for librarians who work with tweens and teens. It introduces users to the best and most popular fiction series of today, covering approximately 800 series appropriate for middle and high school readers. For each series, the authors provide an annotation that describes the series' appeal and lists characters, and location. The original publisher of the series is given, along with the range of dates over which the series was published, a grade level range, and genre. Annotations will also indicate series and titles that are accepted by some of the popular electronic reading programs (e.g., Accelerated Reading, Reading First). A numbered list of titles in the series follows. Grades 6-12.
Recreating the Past: a guide to American and world historical fiction for children and young adults
Call Number: PN 1009 .A1 A266 1994
ISBN: 0313290083
Publication Date: 1994-06-30
Helping young people select appropriate historical fiction is easy with this annotated bibliography of 970 recommended American and world titles published to early 1994. Spanning grades 1-10+ it includes adult titles suitable for young adult readers. At least 200 of the titles are award winners. Each entry contains both reading and interest grade levels, a short incisive annotation about the historical event, setting, plot, protagonist and theme, current publication availability, and awards won. Seven reference appendices allow the user to search by country of setting, reading and interest grade level, protagonists from minority groups, sequels or the same characters in a series, important historical dates, and a glossary of historical and famous people or groups appearing in the works.
The 100 Most Popular Young Adult Authors : biographical sketches and bibliographies
Call Number: PS 490 .D74 1997
ISBN: 1563086158
Publication Date: 1997-10-15
Offers brief biographies, annotated listings of each author's works, and suggestions for additional reading.
The Bookfinder: a guide to children's literature about the needs and problems of youth aged 2-15
Call Number: qPN 1009 .A1 D73 1977
ISBN: 0913476455
Publication Date: 1977-01-01
Provides annotations for books discussing the special needs of children in this age group
The New Press Guide to Multicultural Resources for Young Readers
Call Number: PN 1009 .A1 N395 1997
ISBN: 1565843398
Publication Date: 1997-11-01
With over one thousand reviews of multicultural children's books and related materials, organized by theme and reading level, The New Press Guide to Multicultural Resources for Young Readers offers a comprehensive, definitive resource guide to multicultural books for children. The reviews are organized using an innovative thematic approach designed to aid teachers and parents in integrating these works into existing reading lists and at home. In addition, the Guide includes essays on key issues in multicultural education, such as recent immigrant experiences, human rights, and building cross-cultural relationships.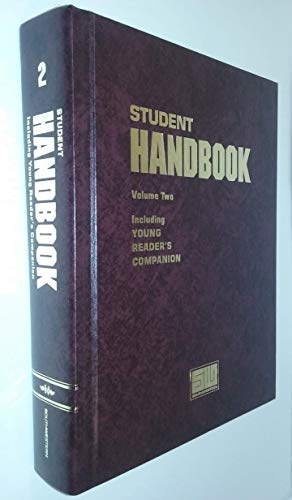 The Young Reader's Companion
Call Number: PN 1008.5 .C373 1993
ISBN: 9780835227650
Publication Date: 1993-04-01
The Young Reader's Companion contains more than 2,000 entries, arranged alphabetically for easy access. Each is approximately 200 words long, and designated the appropriate reading level -- either "Middle Reader" or "Young Adult".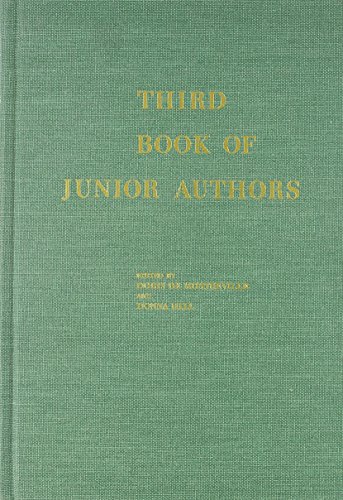 Third Book of Junior Authors
Call Number: PN 1009 .A1 D45 1972
ISBN: 9780824204082
Publication Date: 1972-01-01
Provides biographical or autobiographical sketches of the authors and illustrators of outstanding children's books published in the United States since 1963
Writers for Young Adults
Call Number: PS 490 .W75 1997 v. 1 - v. 3
ISBN: 0684804743
Publication Date: 1905-06-01
Created with the young adult in mind, the 129 writers covered in this work include a mix of contemporary favourites like Judy Blume, S.E. Hinton and Lawrence Yep, and classic authors like Ernest Hemingway, Edgar Allan Poe and Carl Sandburg.
Writers for Young Adults: Supplement
Call Number: PS 490 .W75 2000
ISBN: 0684806185
Publication Date: 2000-06-07
The Scribner Writers Series has set the standard for literary reference for more than 25 years. In addition to addressing the lives and careers of important writers, the articles discuss the themes and styles of major works and place them in pertinent historical, social and political contexts for today's readers. Novelists, playwrights, essayists, poets, short story writers, and more recently, genre writers in science fiction and mystery, are all expertly discussed in the more than 16 sets comprising this series. Forty important writers studied and enjoyed by young adults are added to the popular Writers for Young Adults in this Supplement. Sidebar notes, definitions, quotes and cross-references enhance the visual appeal of the 2-color pages and aid research. A picture and a carefully selected bibliography accompany each article. The volume concludes with a cumulative index of the entire set, which includes themes and genres.