More Children's Literature Books
A to Zoo: subject access to children's picture books
Call Number: qZ 1037 .L715 2006
ISBN: 1591582326
Publication Date: 2005-12-01
This best-selling standard reference resource offers up-to-date information on fiction and nonfiction picture books for children. Comprehensive and easy to use, it consists of a subject guide, a bibliographic guide, and title and illustrator indexes. This 7th edition adds more than 4,000 titles published since 2001. An introduction discusses the history and amazing growth of English-language picture books. A to Zoo is used both for reader's advisory guides and collection building. The convenient indexes can be used to search by title, author, and illustrator as well as by subject, allowing quick responses to library user needs. With this latest updated volume, A to Zoo continues to provide librarians with a singular source for collection building, programme development, and ways of responding to patrons' requests for picture books, from the classics to the latest publications.
Best Books for Children
Call Number: Z 1037 .G48 2010
ISBN: 1591585759
Publication Date: 2010-01-01
This book is the newest edition of the acclaimed guide to the best recreational and educational reading for children in preschool through grade 6. * 25,000 annotated entries on recommended children's books * Helpful indexes, including author/illustrator, title, and subject/grade level * Thousands of new entries since the previous edition
Black Authors and Illustrators of Books for Children and Young Adults: A Biographical Dictionary
Call Number: PN 1009 .A1 M978 1999
ISBN: 9780815320043
Publication Date: 1998-12-01
This work contains 274 biographical sketches to aid understanding of the aspirations, thoughts, and viewpoints of authors and illustrators indigenous to the Black culture. It includes more than 120 photographs.
Black History in the Pages of Children's Literature
Call Number: PS 173 .N4 C37 2008
ISBN: 0810858436
Publication Date: 2007-10-01
In spite of the month of February being designated as Black History Month, few students, regardless of race, leave school with an understanding of the depth and breadth of Black experience in America. Black History in the Pages of Children's Literature presents Black history contextualized in chapters that provide both an introduction to historical periods and an annotated bibliography of outstanding children's literature that can be used to introduce and teach the history of each period. These children's books provide stories and information that can help students develop deeper understandings of the distinct history of African Americans within the encompassing history of America. Author Rose Casement provides a complete historical timeframe from pre-colonization to the present, with chapters specifically covering the colonization of North America, the years of slavery, the Civil War and Reconstruction, the role African Americans played in westward expansion, the Jim Crow years, and contemporary stories that depict the present. Accompanying each chapter's bibliography are notations as to the recommended grade levels for the books presented. A glossary of terms and an index are also provided for clarification and easy access to specific areas of study. Teachers, parents, librarians, and administrators who want to gain a greater understanding of Black history will find this book to be a good resource.
Children's Book Award Handbook
Call Number: Z 1037 .A2 M37 2006
ISBN: 1591583047
Publication Date: 2006-03-01
Diana Marks looks at children's and young adult book awards in depth. Information is formatted in quick, easy-to-read tables and charts suitable for classroom duplication. Although some of this information is available online, this is a one stop handbook that contains lesser-known awards and offers activities for enriching the study of each award, whether well-known or not.
Children's Books and Their Creators
Call Number: Z 1037 .C5424 1995
ISBN: 0395653800
Publication Date: 1995-09-15
Unique in its coverage of contemporary American children's literature, Children's Books and Their Creators is a timely single-volume reference covering the books our children are - or could be - reading now, from board books to young adult novels. Entries by nearly 200 experts inform and guide readers about every aspect of children's literature. What picture books best satisfy children's curiosity and capture their imaginations? When should children be introduced to science and poetry? Should parents worry if their teenagers read thrillers and comics? Children's Books and Their Creators includes overviews such as "Easy Readers," "Sports Stories," and "Holocaust Literature for Children," as well as entries on creators such as Judy Blume, Dr. Seuss, and Chris Van Allsburg. Reflecting the flourishing state of multicultural publishing, the book features contributions by and about Native American, African American, Latino, and Asian American writers, including Michael Dorris, Virginia Hamilton, Gary Soto, and Allen Say. This volume is enhanced by more than 175 illustrations in both black-and-white and color, featuring the work of Maurice Sendak, Edward Gorey, Robert McCloskey, David Macauley, and others.
Children's Books: Includes Prizes and Awards for Young Adult Books
Call Number: Z 1037 .A2 C52 1996
ISBN: 9780933633032
Publication Date: 1996-09-01
Covers 213 awards and prizes in four sections: United States awards selected by adults; United States awards selected by young readers; Australian, Canadian, New Zealand, and United Kingdom awards; and selected international and multinational awards. Entries contain the author, illustrator, title, and publisher of recipients from the time the award or prize was initiated through 1996. Classified lists of the awards appear at the front of the book and are followed with lists by award type. Annotation c. by Book News, Inc., Portland, Or.
Contemporary Illustrators of Children's Books
Call Number: NC 965 .M58 1978
ISBN: 0810343088
Publication Date: 1978-12-01
Details the social and technological changes resulting in early-twentiethcentury illustrated children's books and provides information on significant illustrators
Core Collection for Children and Young Adults
Call Number: Z 1037 .S378 2008
ISBN: 0810861151
Publication Date: 2008-09-11
With thousands of new volumes lining the shelves of bookstores, abundant advertisements, and innumerable online reviews, it is becoming increasingly difficulty for the concerned adult to recommend literature that is of quality, yet speaks to young audiences. Core Collection for Children and Young Adults presents the best in contemporary and classic literature for children and young adults. Every book listed in this reference has a concisely worded annotation, which is followed by headings designating awards the book has won, related subjects, and character themes. With more than 350 titles reviewed, this resource will prove invaluable for teachers, librarians, parents, collectors of children's books, and college students with an interest in juvenile literature, education, or child growth and development.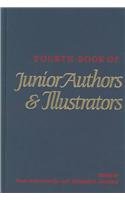 Fourth Book of Junior Authors and Illustrators
Call Number: PN 1009 .A1 F6 1978
ISBN: 0824205685
Publication Date: 1978-01-01
Lists of selected works accompany two hundred and forty-two autobiographical and biographical sketches of authors and illustrators who have come to the forefront of juvenile literature
Games with Books : 28 of the best children's books and how to use them to help your child learn, from preschool to third grade
Call Number: Z 1037 .A1 K38 2002
ISBN: 0374234558
Publication Date: 2002-03-21
Everyone knows how important it is to read with children. But how can you continue your child's learning experience and enjoyment of a story once you close the book? In her engaging new book, Peggy Kaye shows parents and teachers how to play learning games based on classic children's books. Games with Books features 14 picture books, from Harold and the Purple Crayon to Bluesberries for Sal and 14 chapter books, from Winnie the Pooh to Charlotte's Web, For each book, Kaye provides a summary and then offers three to four games that will keep kids entertained while they are practicing valuable reading, writing and math skills. The games require few materials and can easily be played both in home and at school. They cover a wide skill and age range. In addition to her creative and fun approach to learning, Kaye offers a wonderful bonus in her new book: a selective list of great children's books that no reader -- young or old -- will want to miss.
Books from the Warner University Library
More Children's Literature Books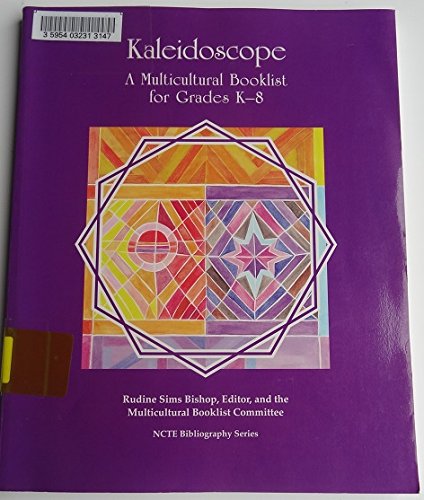 Kaleidoscope: a multicultural booklist for grades K-8
Call Number: E 184 .A1 K4 1994
ISBN: 0814125433
Publication Date: 1994-06-01
This book from NCTE is another impressive addition to its Booklist series. It annotates approximately 400 books published between 1990 and 1992 for children in grades K-8 about African Americans, Asian Americans, Hispanic Americans/Latinos, and Native Americans. Some books set in countries other than the U.S. are also included.
Meet the Authors and Illustrators : 60 creators of favorite children's books talk about their work
Call Number: PS 490 .M494 v.1 - v. 2
ISBN: 0590490974
Publication Date: 1991-09-01
Brief biographies of a variety of authors and illustrators from different parts of the world accompany a description of their work.
More Notes from a Different Drummer : a guide to juvenile fiction portraying the disabled
Call Number: PN 1009 .Z6 B315
ISBN: 0835218716
Publication Date: 1984-09-01
Offers plot summaries and criticism of juvenile fiction that portrays the handicapped and disabled
Play, Learn and Grow : an annotated guide to the best books and materials for very young children
Call Number: PN 1009 .A1 1992
ISBN: 0835230198
Publication Date: 1992-01-30
Entries recommend the best reading and AV materials available which are geared specifically for preschool children.
Recreating the Past: a guide to American and world historical fiction for children and young adults
Call Number: PN 1009 .A1 A266 1994
ISBN: 0313290083
Publication Date: 1994-06-30
Helping young people select appropriate historical fiction is easy with this annotated bibliography of 970 recommended American and world titles published to early 1994. Spanning grades 1-10+ it includes adult titles suitable for young adult readers. At least 200 of the titles are award winners. Each entry contains both reading and interest grade levels, a short incisive annotation about the historical event, setting, plot, protagonist and theme, current publication availability, and awards won. Seven reference appendices allow the user to search by country of setting, reading and interest grade level, protagonists from minority groups, sequels or the same characters in a series, important historical dates, and a glossary of historical and famous people or groups appearing in the works.
The Bookfinder
Call Number: qPN 1009 .A1 D73 1977
ISBN: 0913476455
Publication Date: 1981-01-01
Provides annotations for books discussing the special needs of children in this age group
The Children's Literature Dictionary: definitions, resources, and learning activities
Call Number: PN 1008.5 .L38 2002
ISBN: 1555704247
Publication Date: 2002-01-01
How can you create that spark in the hearts and minds of children to become truly literate? This dictionary is packed with definitions of all of the concepts and principles that give meaning to children's and young adult literature and each term is clearly illustrated by examples from contemporary and classic books and tales. Every definition also includes ideas for programming activities that will bring these concepts - the building blocks of stories - alive to young readers. What are the best ways to teach kids how parallel stories function? Which recent popular characters are clear examples of archetypes? What's the most fun way to compose an acrostic or a haiku? Finally, all in one place, librarians, teachers, reviewers, parents, and storytellers have a practical reference guide with entertaining explanations, examples, and activities for engaging young people in the completely informed reading experience.
The Continuum Encyclopedia of Children's Literature
Call Number: PN 1008.5 .C66 2001
ISBN: 0826412718
Publication Date: 2001-05-01
With 1,100 biographical-critical entries and 100 topical articles, written by some 150 contributors, The Continuum Encyclopedia of Children's Literature is the most complete and up-to-date reference source ever produced on the subject. The work covers 150 years of children's literature in many cultures: the United States, Britain, Canada, Australia, New Zealand, continental Europe, Israel, Africa, and the Far East. Biographical-critical entries include authors as well as illustrators and artists. The board of advisers, made up of scholars, editors, librarians, authors, and artists, has helped to make this encyclopedia even more user-friendly. Also featured are photographs of the best-known figures and samples of classic artwork, many in full color.
The Dr. Seuss Catalog an annotated guide to works by Theodor Geisel in all media, writings about him, and appearances of characters and places in the books, stories, and films
Call Number: Z 8808.915 .L56 2005
ISBN: 0786422238
Publication Date: 2005-01-21
Theodor Seuss Geisel--known worldwide as the beloved children's author Dr. Seuss--produced a body of work that spans more than 70 years. Though most often associated with children's books, he frequently contributed cartoons and humorous essays to popular magazines, produced effective and memorable advertising campaigns (Quick, Henry, the Flit!), and won Oscars and Emmys for motion picture productions, animated shorts, and features. As founder and president of Beginner Books, his influence on children's book publishing was revolutionary, especially in the field of elementary readers. Geisel's prolific career--he wrote or contributed illustrations to more than 75 books, most of which have been reprinted repeatedly and translated worldwide--and his predilection for made-up creatures make this joint bibliography and iconography especially useful to readers and researchers. The exhaustive bibliography is arranged chronologically, providing full bibliographic information, including translations as they appear, reissue information, and descriptions of the binding. The iconography links more than 900 fictional names, places and terms to the works in which they appear. For the reader seeking a first edition of Quomodo Invidiosulus Nomine Grinchus Christi Natalem Abrogaverit (How the Grinch Stole Christmas! translated into Latin) or hoping to identify abrasion-contusions (race cars in If I Ran the Circus!), this work promises as much discovery as a walk down Mulberry Street.
The New Press Guide to Multicultural Resources for Young Readers
Call Number: PN 1009 .A1 N395 1997
ISBN: 1565843398
Publication Date: 1997-11-01
With over one thousand reviews of multicultural children's books and related materials, organized by theme and reading level, The New Press Guide to Multicultural Resources for Young Readers offers a comprehensive, definitive resource guide to multicultural books for children. The reviews are organized using an innovative thematic approach designed to aid teachers and parents in integrating these works into existing reading lists and at home. In addition, the Guide includes essays on key issues in multicultural education, such as recent immigrant experiences, human rights, and building cross-cultural relationships.
The Oxford Companion to Children's Literature
Call Number: PN 1008.5 .C37 1984
ISBN: 0192115820
Publication Date: 1984-07-19
Now in new covers, The Oxford Companion to Children's Literature brings together all aspects of this appealing and wide-ranging subject. It's 2,000 entries range from the early romances and legends enjoyed by children (although not composed for them) to cartoons, fairy stories, comic strips, radio, and television. It includes works from Britain, the US, Canada, Australia, and New Zealand, as well as works translated into English. The plots of major works are summarized, and full and fascinating details are included about authors, illustrators, fictional characters, genres, and important aspects of children's play and learning. Remember... * Thomas the Tank Engine *The Eagle *Emil and the Detectives * William * The Would-be-Goods * Charlie and the Chocalate Factory * The Secret Garden
The Oxford Encyclopedia of Children's Literature
Call Number: qPN 1008.5 .094 2006 v.1 - v. 4
ISBN: 0195146565
Publication Date: 2006-05-04
For much of its history, children's literature has been overlooked or looked down on by scholars. But in recent years children's literature has assumed greater importance, as literary critics, psychologists, anthropologists, and historians have begun to discover what children and parents have known for centuries: that this is a literature of extraordinary richness, depth, and delight. The Encyclopedia captures and elucidates this richness in four volumes and 3,200 signed entries. It offers comprehensive coverage of children's literature, from medieval chapbooks of moral instruction for children to J. K. Rowling's immensely popular Harry Potter books. Unlike other references, the Encyclopedia not only documents but also interprets every work, major and minor, that has played a role in the history of children's literature in the world. General essays illuminate prominent trends, themes, genres, and the traditions of children's literature in many countries. In addition, the Encyclopedia provides biographies of important writers, as well as extensive coverage of illustrators with numerous examples of their work. Sociocultural developments such as the impact of toys, films, animation, the Internet, literacy, libraries and librarians, censorship, the multicultural expansion of the field, and other issues related to the appreciation and dissemination of children's literature are also addressed. While the Encyclopedia concentrates on the tradition known best by its readership, it also covers the international development of children's literature and offers an unprecedented treatment of works from Australia, Canada, New Zealand, India, Pakistan, African countries, and other nations. Its over 800 distinguished contributors come from around the world and include such renowned scholars and writers as Gillian Avery, Peter Hunt, Klaus Doderer, Hansa Heino Ewers, Jean Perrot, Denise Escarpit, Brian Alderson, and Betsy Gould Hearne. A-Z organization, accessible writing, plentiful illustrations, cross-references, bibliographies, a comprehensive index and a systematic outline make the Encyclopedia an invaluable and easy-to-use research reference.
The Young Reader's Companion
Call Number: PN 1008.5 .C373 1993
ISBN: 9780835227650
Publication Date: 1993-04-01
The Young Reader's Companion contains more than 2,000 entries, arranged alphabetically for easy access. Each is approximately 200 words long, and designated the appropriate reading level -- either "Middle Reader" or "Young Adult".