Books from the Warner University Library
A Culture of Teaching: early modern humanism in theory and practice
Call Number: LC 1011 .B837 1996
ISBN: 0801483565
Publication Date: 1996-06-26
"This provocative account of humanist education in early modern England relates the history of humanism to debates about its current status. The humanism Rebecca W. Bushnell traces through sixteenth-century sources emerges as distinct from humanist doctrines espoused today. And yet, in the conflicts faced by early humanists, Bushnell identifies the origins of contemporary educational notions and practices, including approaches to discipline, gender and class differences, reading and interpretation, canon formation, and the transmission of tradition." "Renaissance texts depicting the schoolroom reveal a pedagogy fraught with tensions - between freedom and mastery, flexibility and rigid control, a passion for variety and a fear of excess. Bushnell describes this oscillation between opposites through debates over corporal punishment, in which the schoolmaster appears either as all-powerful or as the insignificant servant of authority. In pedagogical manuals strongly reminiscent of gardening guides, the scholar was seen as both a pliant vine and a force of nature." "Bushnell perceives a similar ambivalence in early humanist attitudes toward reading and the creation of a literary canon. Moving outside the classroom walls, she considers the contradictory politics of appeals to tradition and invention in early debates over imitating the classics. In each instance, she indicates how, at the end of the sixteenth century, this balance began to tilt toward authoritarianism, selectivity, and discrimination."--BOOK JACKET.Title Summary field provided by Blackwell North America, Inc. All Rights Reserved
Choice Theory: a new psychology of personal freedom
Call Number: BF 121 .G559 1998
ISBN: 0060191090
Publication Date: 1998-02-11
In his most important book since the bestselling Reality Therapy, Dr. William Glasser continues his break with traditional psychology. He offers a new psychology that, if practiced, could reverse our widespread inability to get along with one another, an inability that is the source of almost all unhappiness. Take an honest look at your life, and you will see no evidence that your children will have happier marriages; that you and they will get along better; or that they will do better in school or at work than you, your parents or your grandparents. Dr. Glasser claims that, lacking good relationships, more and more people choose mental illness, psychosomatic disease, drug abuse, senseless violence and sex without any thought of love. For progress in human relationships, he explains that we must give up the punishing, relationship-destroying external control psychology that is by far the dominant one in the world. For example, if you are in an unhappy relationship right now, your unhappiness is caused by one or both of you using external control psychology on the other. But he goes further. If, for example, you are depressed, your misery is always related to a current unsatisfying relationship. Contrary to what you may believe, your troubles are always now, never in the past. No one can change what happened yesterday. In one of this centurys most significant books on psychology, Dr. Glasser offers choice theory, a non-controlling psychology that gives us the freedom to sustain the relationships that lead to healthy, productive lives. Through clear, vivid language and numerous examples, he makes this vital new psychology come alive. Learning it could change your life.
Control Theory in the Classroom
Call Number: LB 3013 .G56 1986
ISBN: 006096085X
Publication Date: 1986-09-01
Summary: Arguing that too many capable students make little or no effort to learn, the author advocates the use of control theory for a productive classroom model of team learning with emphasis on satisfaction and excitement.
Cooperative Learning : theory and research
Call Number: LB 1032 .C594 1990
ISBN: 027592887X
Publication Date: 1990-03-09
This collection of research papers addresses recent advances in co-operative learning and its applications, implications and effects on teachers and students at the elementary and secondary levels. The contributors assess the effects of a particular instruction method.
Cooperative Learning: integrating theory and practice
Call Number: LB 1032 .G55 2007
ISBN: 9781412940481
Publication Date: 2007-03-16
"Gilles focuses the majority of the book on the relationship in the classroom between the individual teacher and the students. She gives teachers ammunition to overcome resistance to cooperative learning by presenting well-substantiated research on virtually every page of her book showing the benefits of having students study together." --Ted Wohlfarth, PSYCCRITIQUES "This text's greatest strengths are bringing together a range of powerful teaching strategies connected to students taking responsibility for their own learning and the learning of others. The focus on both teacher strategies to encourage effective group talk and student strategies to encourage effective discourse is helpful." --Nancy L. Markowitz, San Jose State University Although cooperative learning is widely endorsed as a pedagogical practice that promotes learning and socialization among students, teachers still struggle with how to introduce it into their classrooms. This text highlights the strategies teachers can use to challenge student thinking and scaffold their learning as well as the strategies students can be taught to promote discourse, problem--solving, and learning during cooperative learning. Key Features Presents cooperative learning in conjunction with national standards: The book situates cooperative learning within the context of No Child Left Behind and a climate of high stakes testing. Links theory with practice: Numerous case studies and small group exercises highlight how teachers can assess both the process and outcomes of cooperative learning. Emphasizes the key role teachers play in establishing cooperative learning: Guidelines are given on how teachers can establish cooperative learning in their classrooms to promote student engagement and learning across various levels and for students of diverse abilities. Incorporates the latest research on cooperative learning: An overview is provided of the major research and theoretical perspectives that underpin the development of cooperative learning pedagogy. Intended Audience This is an excellent supplementary text for several undergraduate and graduate level K--12 teacher preparation and certification courses regularly offered in schools of education. It can also be used as one of several texts in courses on cooperative learning and as a supplement in K--12 teaching methods courses. Talk to the author! r.gillies@uq.edu.au
Curriculum Integration K-12: theory and practice
Call Number: LB 1570 .C928 2005
ISBN: 0761828982
Publication Date: 2005-02-24
Following the pioneering work of James Beane and Heidi Jacobs, there is now a growing interest in the area of integrative teaching. Contributors to this edited volume include K-12 principals and teachers as well as university professors recently involved in the implementation of integrative teaching.
Designing and Teaching Learning Goals and Objectives
Call Number: qLB 1060 .M3385 2009
ISBN: 0982259204
Publication Date: 2009-01-01
Summary: This resource demonstrates how to design and teach effective learning goals and objectives by following strategies based on the strongest research and theories available. This book includes a short summary of the key research behind these classroom practices and shows how to implement them using step-by-step, hands-on strategies. Short quizzes help readers assess their understanding of the instructional best practices explained in each section.
Educating the Other America: Top Experts Tackle Poverty, Literacy, and Achievement in Our Schools
Call Number: LC 4091 .E343 2008
ISBN: 9781557669063
Publication Date: 2008-08-15
Breaking the cycle of poverty by improving education and literacy: that's the ultimate goal of Educating the Other America. This trailblazing book from top experts brings together 30 of the biggest names in education to tackle the toughest challenges faced by the nearly 1 in 5 children who live below the poverty lineâe"and offer fresh, cutting-edge ideas for closing the achievement gap. Readers will start with an in-depth, research-based understanding of children who fail to read not because of cognitive impairment, but because of the complex effects of poverty. They'll explore the dramatic impact of poverty on children's literacy, school achievement, social success, physical health, and future economic well-being. Then readers will discover the practical benefits of the latest research and innovations in teaching and classroom design: creating rich multisensory classrooms that support students' health and learning
Education and Mind in the Knowledge Age
Call Number: LB 1057 .B47 2002
ISBN: 0805839437
Publication Date: 2002-04-01
In this book, Carl Bereiter--a distinguished and well-known cognitive, educational psychologist--presents what he calls "a new way of thinking about knowledge and the mind." He argues that in today's Knowledge Age, education's conceptual tools are inadequate to address the pressing educational challenges and opportunities of the times. Two things are required: first, to replace the mind-as-container metaphor with one that envisions a mind capable of sustaining knowledgeable, intelligent behavior without actually containing stored beliefs; second, to recognize a fundamental difference between knowledge building and learning--both of which are essential parts of education for the knowledge age. Connectionism in cognitive science addresses the first need; certain developments in post-positivist epistemology address the second. The author explores both the theoretical bases and the practical educational implications of this radical change in viewpoint. The book draws on current new ways of thinking about knowledge and mind, including information processing, cognitive psychology, situated cognition, constructivism, social constructivism, and connectionism, but does not adhere strictly to any "camp." Above all, the author is concerned with developing a way of thinking about the mind that can usher education into the knowledge age. This book is intended as a starting point.
Emotional and Behavioral Disorders: theory and practice
Call Number: LC 4801 .C58 2002
ISBN: 0205322093
Publication Date: 2001-06-01
This book clearly explains five theoretical models and directly links the theories to practical applications for students with emotional and behavioral disorders. Rarely are theory and application connected in such a user-friendly way. This well-organized and convenient-to-use text uses advance organizers, key points, and text-breakers such as "Case Studies" and "Applied Examples" to enhance flow and readability. The theme of this edition remains an ecological/systems perspective of emotional and behavioral disorders, reflected in the examples used and the references cited.
Ethical Visions of Education: philosophies in practice
Call Number: LB 41 .E777 2007
ISBN: 9780807747582
Publication Date: 2007-04-01
Putting good ideas into practice is one of the greatest challenges facing any educator. Eminent thinkers, John Dewey, Jane Addams, and others, dedicated their lives to producing ways of thinking about education and human welfare that have influenced many persons and lives. At the same time, these renowned thinkers were also trying to solve problems that every classroom teacher faces, namely, how to help children grow and learn as global citizens in a complex world. This pathbreaking book edited by David T. Hansen provides readers with a collection of insights drawn from a diverse array of thinkers that proves there is nothing quite as practical as a good educational philosophy. It will challenge readers to articulate their own working vision of how to integrate the "big ideas" about education into daily practice.
Guided Inquiry: learning in the 21st century
Call Number: LB 1060 .K84 2007
ISBN: 9781591584353
Publication Date: 2007-10-01
The authors set forth the theory and rationale behind adopting a Guided Inquiry approach to PreK-12 education, as well as the expertise, roles and responsibilities of each member of the instructional team.
Knowledge and Practice: representations and identities
Call Number: BD 161 .K583 2008
ISBN: 9781847873705
Publication Date: 2008-07-30
Longstanding cultural heritages about the nature of knowledge continue to dominate Western education. Yet the ways of knowing represented through teaching and workplace practices, including assessment, and their relationship to views of learning, are often ignored in debates about learning. This book provides a rich collection of readings that challenge traditional understandings of knowledge and the view of mind that underpins them. It offers socioculturally informed alternatives and tools for innovating change and transforming practice that value different ways of knowing, embracing those that learners bring to educational and workplace settings. The book takes forward thinking about curriculum in a number of unique and important ways. It adopts a relational view of learning and knowledge, covers educational and workplace learning, and examines knowledge from a sociocultural perspective where learner identities are conceived as forms of competency or knoweldge. It presents challenging ways of thinking about knowledge and learning and considers how to enact these in practice. Drawing from the international literature, this book will be essential reading for students of curriculum, learning and assessment in all sectors from primary to further and higher education. It is suitable as a core text for masters and taught doctorate programmes. It will also be of interest to a wide range of professionals involved with the processes of curriculum, learning and the practice of teaching and assessment. It will be relevant to those in work-based and professional education and training and informal educationsl settings, as well as traditional educational institutions at all levels. A unique collection in a field that is underrepresented, it will also be of interest to an academic audience.
Leadership and Diversity: challenging theory and practice in education
Call Number: LB 2806 .L86 2007
ISBN: 9781412921824
Publication Date: 2007-03-22
"The authors challenge the reader to reconsider leadership theory in light of notions of social justice and diversity, and to put into place newly articulated frameworks for action. The text is richly supported by strong empirical research and a sometimes-intricate philosophical approach in making its case for justice and fairness in education and beyond." --CHOICE What do we mean by diversity? Why is it an important issue for leaders of schools, colleges and universities? As society becomes increasingly diverse, there is significant international awareness in education about how this impacts on leaders and leadership. For decades the emphasis has been placed on increasing the number of leaders with specific attributes, such as women or those from ethnic minorities, to encourage a true representation of society. This far-reaching book takes a wider view, challenging the reader to recognize the importance of diversity issues and to embed diversity as central within leadership theory and practice. Drawing on their extensive research the authors establish a clear understanding of what diversity means and use this to develop a distinct approach to conceiving leadership, preparing leaders and acting as leaders. They explain how diversity should be a holistic issue which touches every aspect of leadership and is vital to ensuring effective and appropriate leadership for education in pluralist societies. The authors explore the history of approaches to addressing inequities in access to leadership positions and the experience of leadership, from equal opportunities, to diversity and inclusion, to capabilities approaches. The book also proposes fundamental and concrete changes that leaders can undertake both in their own and their organization's practice, to reflect a real commitment to social justice in a diverse society.
Learning Theories, A to Z
Call Number: LB 15 .L4695 2002
ISBN: 1573564133
Publication Date: 2002-12-30
Defines more than five hundred terms relating to theories of learning in elementary education, higher education, and industrial education and training.
Learning Together Through Inquiry : from Columbus to integrated curriculum
Call Number: LB 1027.44 .L43 1996
ISBN: 1571100334
Publication Date: 1996-01-01
For teachers who have been exploring process approaches and thematic units in language arts and other areas, the logical next step is inquiry. Based on the authoring cycle, the inquiry cycle provides one possible curricular framework for supporting inquiry within classroom contexts. Through inquiry learners engage in a process of searching for questions that are significant in their lives and finding multiple ways to examine and research those questions. Learning Together Through Inquiry is the story of how six teachers collaborated with each other and with their students to explore and negotiate curriculum as inquiry in their classrooms. Through this experience they were able to examine their beliefs about inquiry and the teaching of content in elementary classrooms and, most important,they saw the students becoming engaged in learning. They had moved from textbook-based curriculum to thematic units-where students are involved in a range of activities and literature focused around a common topic or issue-to their current interest in inquiry approaches. All six authors used the broad concept of "discovery" to begin the year and connect the inquiry studies across the year to one another. Students engaged in inquiries about Christopher Columbus, families changing over time, personal and family history, slavery, human rights, cultures, space, and nature cycles. Learning Together Through Inquiry is an accessible guide to applying the inquiry cycle and negotiating curriculum around a broad concept. It is also a compelling snapshot of how teacher researchers collaborate to enrich their own and their students' learning.
Methods in Educational Research : from theory to practice
Call Number: LB 1028 .L586 2010
ISBN: 0470436808
Publication Date: 2010-05-17
Methods in Educational Research Methods in Educational Research is designed to prepare students for the real world of educational research. It focuses on scientifically-based methods, school accountability, and the professional demands of the twenty-first century, empowering researchers to take an active role in conducting research in their classrooms, districts, and the greater educational community. Like the first edition, this edition helps students, educators, and researchers develop a broad and deep understanding of research methodologies. It includes substantial new content on the impact of No Child Left Behind legislation, school reform, quantitative and qualitative methodologies, logic modeling, action research, and other areas. Special features to assist the teaching and learning processes include vignettes illustrating research tied to practice, suggested readings at the end of each chapter, and discussion questions to reinforce chapter content. Praise for the Previous Edition "A new attempt to make this subject more relevant and appealing to students. Most striking is how useful this book is because it is really grounded in educational research. It is very well written and quite relevant for educational researchers or for the student hoping to become one." -PsycCRITIQUES/American Psychological Association "I applaud the authors for their attempt to cover a wide range of material. The straightforward language of the book helps make the material understandable for readers." -Journal of MultiDisciplinary Evaluation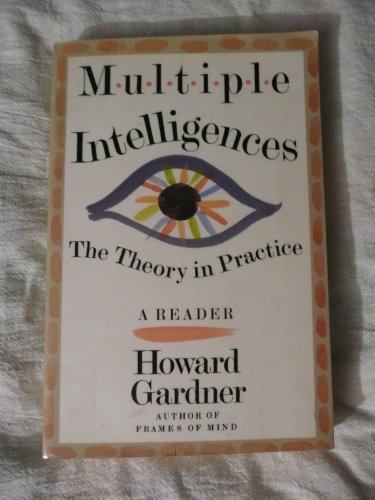 Multiple Intelligences : the theory in practice
Call Number: LB 1060 .G357 1993
ISBN: 0465018211
Publication Date: 1993-04-20
Howard Gardner's brilliant conception of individual competence is changing the face of education today. In the ten years since the publication of his seminal Frames of Mind , thousands of educators, parents, and researchers have explored the practical implications of Multiple Intelligences (MI) theory—the powerful notion that there are separate human capacities, ranging from musical intelligence to the intelligence involved in understanding oneself. Multiple Intelligences: The Theory in Practice brings together previously published and original work by Gardner and his colleagues at Project Zero to provide a coherent picture of what we have learned about the educational applications of MI theory from projects in schools and formal research over the last decade.
Multiple Intelligences Around the World
Call Number: BF 432.3 .C43 2009
ISBN: 9780787997601
Publication Date: 2009-07-07
"Cultures are like chemical elements. You can mix two of them, and you might get something useful like water or table salt. But you might also blow up the kitchen." -Thomas Armstrong from Multiple Intelligences Around the World Multiple intelligences (MI) theory has been introduced and implemented successfully in numerous countries around the world. This is the first collection to review, synthesize, and reflect on this unique cross-cultural and educational phenomenon. Through this synthesis and reflection, the book's authors provide a fresh and fuller understanding of MI theory. In addition, they develop more specific knowledge about why MI theory has been welcomed in so many countries, how its use can be appropriate in diverse cultures, and what has supported and fueled travel of the MI meme.
Multiple Intelligences in the Classroom, 3rd Edition
Call Number: LB 1025.3 .A76 2009
ISBN: 1416607897
Publication Date: 2009-05-01
"To respect the many differences between people"--this is what Howard Gardner says is the purpose of learning about multiple intelligences (MI) theory, which holds that the human mind is composed of eight intelligences--linguistic, logical-mathematical, spatial, bodily-kinesthetic, musical, interpersonal, intrapersonal, and naturalistic--plus a possible ninth (existential). This updated 3rd edition of Multiple Intelligences in the Classroom, Thomas Armstrong's bestselling practical guide for educators, includes two new chapters that address the worldwide reach of MI and rebut some common criticisms of the theory. This new edition includes updated information and resources throughout the text to help educators at all levels apply MI theory to curriculum development, lesson planning, assessment, special education, cognitive skills, educational technology, career development, educational policy, and more. The book includes dozens of practical tips, strategies, and examples from real schools and districts. Armstrong provides tools, resources, and ideas that educators can immediately use to help students of all ages achieve their fullest potential in life.
Number in Preschool and Kindergarten
Call Number: QA 141.14 .K348 1982
ISBN: 0912674806
Publication Date: 1982-01-01
How does one teach number? Is there any way to apply Piaget's theory to the classroom? What activities are better than worksheets for helping children develop number concepts? Arguing that Piaget's research and theory are indeed useful to the classroom teacher and can make a major difference in how one teaches elementary number concepts, the author of this booklet focuses on how the kindergarten and preschool teacher can use Piaget's theory in a practical way, discussing the following four topics: the nature of number, objectives of teaching number, principles of teaching number, and situations in school that the teacher can use to teach number. A discussion of Piaget's theory in the area of morality and autonomy and its implications for teaching arithmetic in preschool and kindergarten is included in the appendix.
Philosophical Foundations of Education: connecting philosophy to theory and practice
Call Number: LB 14.7 .D78 2005
ISBN: 0130264091
Publication Date: 2004-07-08
Eleven stories of magic, mystery and the fantastic future, all featuring gay heroes. Swordsmen, cyborgs, magicians, ghosts, psychic lovers and enchanted lords fill this anthology with adventure, laughter and passion. This anthology features Spectrum Award Winning author Ginn Hale as well as award winning author and editor Lawrence Schimel and Lambda Literary Award Finalist Astrid Amara.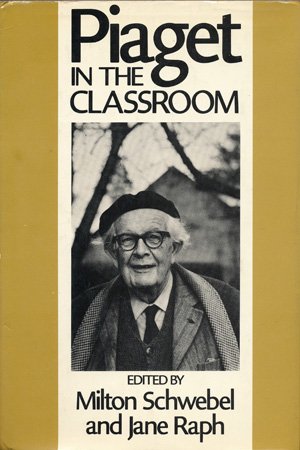 Piaget in the Classroom
Call Number: LB 775 .P49 S39 1973
ISBN: 0465057519
Publication Date: 1973-06-01
Notes: Includes bibliographies.
Introduction : Before and beyond the three R's / Milton Schwebel and Jane Raph --
Part I. The developing mind --
From preoperational to concrete thinking and parallel development of symbalization / Hermina Sinclair --
Recent Piagetian research in learning studies / Hermina Sinclair --
Courage and cognitive growth in children and scientists / Howard E. Gruber --
Part II. The developing child --
The implications of Piaget's theories for contemporary infancy research and education / Beverly Birns and Mark Golden --
Language and thought / Eleanor Duckworth --
The development of operations : a theoretical and practical matter / Gilbert Voyat --
Part III. The developing teacher --
Piagetian theory as a model for open systems of education / David Wickens --
Pedagogical principles derived from Piaget's theory : relevance for educational practice / Constance Kamii --
Piaget's interactionism and the process of teaching young children / Constance Kamii --
The use of clinical and cognitive information in the classroom / Mireille De Meuron --
The having of wouderful ideas / Eleanor Duckworth --
The developing teacher / Milton Schwebel and Jane Raph.
Piaget's theory of cognitive development; an introduction for students of psychology and education
Call Number: BF 723 .C5 W33
ISBN: 0679301631
Publication Date: 1971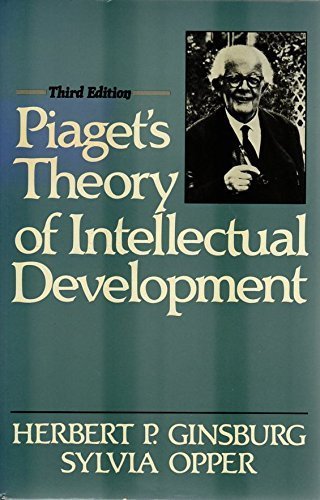 Piaget's Theory of Intellectual Development
Call Number: BF 723 .C5 G56 1988
ISBN: 0136751660
Publication Date: 1987-10-01
A concise, provocative analysis of the key concepts and applications of Piaget's thought and work.
Reflective Teaching, Effective Learning : instructional literacy for library educators
Call Number: qZ 711.2 .B66 2011
ISBN: 0838910521
Publication Date: 2010-09-01
Char Booth introduces a series of concepts that will empower readers at any level of experience to become better designers and presenters, as well as building their confidence and satisfaction as library educators. Booth outlines a four-part framework of instructional literacy, which includes reflective practice, educational theory, teaching technologies, and instructional design--[Book cover].
Strategies and Models for Teachers teaching content and thinking skills
Call Number: LB 1027.3 .E44 2006
ISBN: 0205453325
Publication Date: 2005-04-21
/*0205453325 Eggen, Strategies for Teachers 5e*/This K-12 teaching methods text opens each chapter with case studies illustrating a model in actual classroom practice and translates cognitive principles of learning into teaching strategies. The text focuses on active learning, the use of research, cognitive psychology, and experience and It emphasizes the teacher's central role in the learning process. As in past editions, the fifth edition ofStrategies and Models for Teacherscontinues to focus on instruction, using a models approach that links prescriptive teaching strategies to specific content and thinking objectives. This edition is composed of two main parts: the first three chapters outline advances in effective teaching, cognitive learning and motivation theory, and the teaching of thinking. The remaining chapters offer detailed coverage of the individual models, including suggestions for modifications that make them adaptable to a variety of teaching-learning situations. A new chapter on learning, motivation, and models of teaching, together with new sections in each chapter describing the learning and motivation functions for each phase of each model, help provide a more solid conceptual foundation for the models while simultaneously retaining the models' classroom applications. The practicality of this text is one of its key selling points, promising to make the fifth edition an even more vital tool for instructors and students than the previous editions have been.
Teaching Social Foundations of Education : Contexts, Theories, And Issues
Call Number: LC 191.4 .T425 2005
ISBN: 9780805851465
Publication Date: 2005-03-17
This book, the first comprehensive, critical examination of the theory and pedagogy of the field of social foundations of education and its relevance and role within teacher education: *Articulates central questions in the field--such as "What is social foundations?"; "Is there a social foundations canon?"; "Is it possible to teach for social justice?"; "What is student resistance?"; *Explores the limits and possibilities of teaching social foundations of education; *Provides strong arguments for the continued relevance of the discipline for teacher education; *Features a variety of clearly presented, theoretically grounded models for teaching social foundations within teacher education programs--including aesthetic education, critical theory, and eco-justice perspectives, the use of community-based oral histories, and experiential learning activities; *Provides concrete examples, actual syllabi, and a host of additional resources to help faculty teach, publish, and do research; and *Proposes new directions for research and dialogue within the field. This volume is an ideal entrance into the field for graduate students, junior faculty, and professors from other areas of education who are teaching in the social foundations field for the first time.
Theories of Childhood: An Introduction to Dewey, Montessori, Erickson, Piaget & Vygotsky
Call Number: LB 1139.23 .M64 2000
ISBN: 9781884834851
Publication Date: 2002-07-01
A look at the ideas of five educational theorists in relation to early childhood care. An easy-to-learn overview of the theorist opens each chapter. The author then distills the theorists' work to reveal how it relates to child care and children.
What Is Curriculum Theory?
Call Number: LB 1570 .P552 2004
ISBN: 9780805848281
Publication Date: 2003-12-01
This primer for teachers (prospective and practicing) asks students to question the historical present and their relation to it, and in so doing, to construct their own understandings of what it means to teach, to study, to become "educated." Curriculum theory is presented as the interdisciplinary study of educational experience. The mentral concept of curriculum studies as a "complicated conversation" is explored. Within this framework, Pinar offers a compelling interpretation of contemporary "school reform" policies and practices, and an explication of curriculum theory's power to bring forth understanding, resistance, and change. His argument is this: Public education today is dominated by a conservative agenda based on a business model of education focused on the "bottom line" (test scores). The origins of this agenda go back to the 1950s, when gendered anxieties over the Cold War and racialized anxieties over school desegregation coded public education (not for the first time) as "feminized" and "black." The nature of many politicians' and some parents' criticisms of public education is intelligible only as a recoding of these gendered and racialized anxieties, deferred and displaced from their originating events onto "school reform." This has rendered the classroom a privatized and racialized domestic sphere which politicians--mostly (white) men--endeavor to control, disguised by apparently commonsense claims of "accountability." What is dangerously at stake is academic freedom and control of the curriculum--what teachers are permitted to teach, what children are permitted to study. This text offers both an understanding of the problem and a way to address it. Pinar uses the concept of currere--the Latin infinitive of curriculum--to describe an autobiographical method that provides a strategy for self-study, a way for both individuals and groups to understand their situations, leading to action. Through currere, it is possible for educators to begin to reconstruct the public sphere--now a "shopping mall" in which citizens and students have been reduced to consumers--by connecting academic knowledge to their students (and their own) subjectivities, to society, and to the historical moment. In doing so, they can take back (relative) intellectual freedom and rebuild schooling to speak to persisting problems of race, class, and gender. It is this link, this promise of education for our private-and-public lives as Americans, that curriculum theory enables. Comprehensive and ground-breaking, What Is Curriculum Theory?is indispensable for scholars and students worldwide across the fields of curriculum studies, foundations of education, educational policy, school reform, and teacher education.