The following are restricted to current Warner University students, faculty, and staff.
Log-in: Warner email account.
Vocational Guidance 4:

Miscellaneous


Music


Nursing


Radio


Science


Sports/Recreation


Technology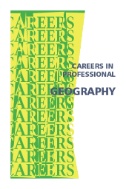 Careers in Professional Geography : Environmental Geography, Remote Sensing/GIS, Cartography/mapmaking: Applying Technology to Global Challenges.
ISBN: .9781429477512
Publication Date: 2007-01-01
Air Traffic Control Career Prep: A comprehensive guide to one of the best-paying Federal government careers, including test preparation for the initial Air Traffic Control exams. (3)
ISBN: 9781619540927
Publication Date: 2014-05-27
This third edition of Air Traffic Control Career Prep is a comprehensive guide to one of the best-paying Federal government careers, including the test preparation for the initial Air Traffic Control exams. Also included in this book are instructions on how to access the ATC Career Prep Software Suite so you can become familiar with and practice the 8 tests in the AT-SAT exam. Air traffic controllers can earn high salaries and get good benefits--they are in big demand as much of the current workforce prepares to retire. Industry reports claim that as many as 11,800 NEW air traffic controllers will be needed over the next ten years. Patrick Mattson's Air Traffic Control Career Prep introduces you to the aviation industry, the FAA's role, and what to expect as you pursue this career, with general information on opportunities, working conditions and benefits, and training and qualification requirements. This "ATC Career Prep" will be beneficial to propective ATC candidates who want to improve their chances of earning a high score on the ATC entrance exam. The ATC pre-employment and aptitude test known as the "AT-SAT" is covered here--the subjects and the time allowed, and with ample practice sets to study. Sample questions, answers, and explanations for each of the subjects are provided, including analogies, scan ability, angles and applied math, dial reading, and ATC scenarios. The practice tests, software suite, and information in this book will serve you well as you start on the exciting career path to becoming an air traffic controller.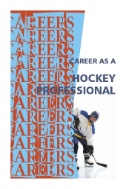 Career As a Hockey Professional
ISBN: 9781441640758
Publication Date: 2010
Career As a Sportswriter, Sports Broadcaster
ISBN: 9781441624482
Publication Date: 2009
Careers in Entertainment and Sports
ISBN: 9781582078229
Publication Date: 2008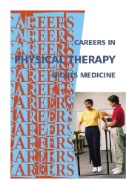 Careers in Physical Therapy: : Sports Medicine.
ISBN: 9781435603691
Publication Date: 2007-01-01
Careers in Professional Basketball: Your Dream Can Come True
ISBN: 9781429477505
Publication Date: 2007-01-01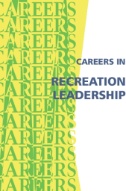 Careers in Recreation Leadership : Enhance and Enrich the Quality of Life Through Organized Activity.
ISBN: 9781423765493
Publication Date: 2006-01-01
Coaching: a realistic perspective
Call Number: GV 711 .S22 2010
ISBN: 9781442207035
Publication Date: 2011-03-16
Coaching: A Realistic Perspective is the ideal textbook for anyone entering the coaching profession, of any sport. More than detailing the duties and tasks of a coach, this book explores the often overlooked issues and responsibilities that go hand-in-hand with coaching: relationships among players, parents, and fans; ethical and moral issues and controversies; off-season housekeeping duties; and concerns particular to head and assistant coaches as well as single and married coaches. Similar to its previous edition, the tenth edition includes end of chapter questions to help inspire debate and discussion of the issues concerning coaches. This edition has been updated to reflect the influence the Internet has on the coaching profession, especially with recruitment. The changes in academic standards for students are also examined along with the ethical issues that are in the forefront of the news today. The overlapping of sports programs, a major concern of coaches, as well as health issues surrounding athletes today, have been updated and expanded.
I Love the Work, but I Hate the Business (Sportscasting)
ISBN: 9781935628279
Publication Date: 2013-06-01
Join sportscaster Mel Proctor on his wild and wacky journey through the world of big time (and not so big time) professional sports broadcasting. Read priceless anecdotes from the world of the NBA, MLB, NFL, NSCAA and more. Through Mel's eyes experience some of sports' most memorable and magic moments. You will mostly laugh but you may cry and shake your head in amazement as Mel describes his run-ins with some of broadcast management's "Knuckleheads". A fun read that will delight any sports fan and a classic text that should be required reading for anyone thinking of a career in the world of sports broadcasting. This book spans nearly five decades of sporting fun right up to today.
The WetFeet Insider Guide to Careers in Entertainment and Sports
ISBN: 9781582072685
Publication Date: 2003-09-01