Books from the Warner University Library
101 Careers in Social Work
Call Number: HV 10.5 .R58 2009
ISBN: 9780826154057
Publication Date: 2008-12-01
"This is a vital and necessary guide to the social work profession....This book clarifies the social work mission, goals, and objectives, and strengthens and promotes them as well." --Carmen Ortiz Hendricks, MSW, DSW, ACSW, LCSW Associate Dean, Wurzweiler School of Social Work, Yeshiva University "The authors do an excellent job of illustrating the uniqueness, diversity, and richness of the profession. I strongly recommend this book for use in social work orientation, advising and education." --Saundra Starks, EdD, LCSW Western Kentucky University "101 Careers in Social Work" serves as both a catalog of social work job descriptions as well as a guide to career planning. The authors highlight the interdisciplinary nature of social work, and include unconventional, cutting-edge career options such as forensic social work, entrepreneurship, working in political systems, international careers, community planning, and more. Written in a user-friendly style, each chapter focuses on a specific social work career, and outlines the challenges, core competencies and skills, and educational requirements needed to succeed. This book also includes questionnaires and checklists to help readers choose a career tailored to their unique talents, interests, and passions. Key Features: A catalog of 101 social work careers, including careers in emerging fields Helpful career development tools, including self-assessment checklists, interviews with practicing social workers, and questionnaires Guidance on educational requirements, licensure, and continuing education An entire chapter dedicated to job-hunting tips and career planning advice
88 Money-Making Writing Jobs
Call Number: PN 153 .B59 2009
ISBN: 9781402215070
Publication Date: 2009-01-01
THE BEST WAYS TO MAKE THOUSANDS OF DOLLARS WRITING! Writers today are no longer just working on books and newspapers. Businesses, advertisers, and hundreds of other outlets are desperate for people who can craft effective messages and persuade people with their words. A strong writer can make $50 to $200 per hour, or even more... if you know where to find the work. Robert Bly is a professional writer who makes more than$600,000 per year from his writing. Now, he's ready to share his secrets.
88 Money-Making Writing Jobs
presents the best outlets writers can find to turn their words into profit (including many that few people think to seek out).
Along with an overview of each job, you'll discover:
A breakdown of what it typically pays
The nuts and bolts of what you'll write
What it takes to work in the field
How to get started
Resources for finding the work
For anyone serious about a career as a writer, this guide offers the best information on how to make incredible money in ways that are fun, challenging, and make the most of your writing talents.
A Guide to the Helping Professions
Call Number: RA 790.75 .S74 2000
ISBN: 0205308449
Publication Date: 2000-10-26
This book introduces readers to the human service profession by examining the work environment, reviewing the essential skills required of human service professionals, and guiding readers with their career planning in the field. By using case studies, examples, and self-tests, this book provides students with a realistic view of the daily decisions that must be made by professional helpers. This guide provides an overview of the issues and problems that create a need forprofessional assistance -- increasing readers' awareness of why health and human services agencies are needed. Current treatment methods and service delivery systems that best connect clients to the assistance they need are also discussed. Potential social workers or anyone interested in learning more about Human Services and the counseling profession.
Being a Christian in Science
Call Number: BV 4596 .S35 H43 1997
ISBN: 0830818987
Publication Date: 1997-07-01
Is a career as a scientist a possibility for you?Do you wonder if being a scientist might conflict with your Christian convictions?Would you like an insider's perspective on how a scientific career could be a response to God's call on your life?Then this book is for you. In it you'll find helpful insights into what the working life of a Christian in the natural sciences is really like--both the opportunities and the challenges. Walter Hearn surveys the field, looking at everything, from what scientists actually do, to the hard questions Christians face about divided loyalties, personal conflicts and possible loneliness.Here is sound, practical wisdom from a respected scientist and Christian who has worked both inside and outside the laboratory.
Believing God for Work: strategies and scriptures for job seekers
Call Number: BV 4593 .L49 B45 2007
ISBN: 1934155055
Publication Date: 2007-09-01
Featuring more than 100 different pieces of scripture, this guide combines inspirational counsel with practical tips for those struggling to find employment. While other books tend to focus on either simple devotion or, on the other end, pragmatic career advice, this book contains a rare combination of the two, offering economic help to the reader through spiritual verses and examples. The author includes several case studies to show how people with similar challenging backgrounds used God's word to develop specific employment strategies, resulting in confidence, direction, and success in the workplace.
Career Diary of a Newspaper Reporter
Call Number: HV 40.32 .H66 H66 2007
ISBN: 9781589650336
Publication Date: 2007-11-30
This series examines a wide array of professions; each book goes behind the scenes and on the job with a professional in a particular field. These books provide a glimpse of some of the projects, challenges, and rewards of a job on a day-to-day basis. The professional life of a news reporter at a major metropolitan newspaper is brought to light in this insightful reference. At a time when journalists are facing criticism for ignoring community news in favor of "the big story," "The Washington Post" reporter Hamil R. Harris has made it his mission to cover the community thoroughly and compassionately. Detailing his dogged persistence in cultivating sources and winning their trust while still reporting on them with a critical eye, this daily record also tracks the tasks of a journalist whose profession is changing rapidly due to technological advances and consumer habits.
Career Management
Call Number: HF 5549.5 .M3 G734 2010
ISBN: 9781412978262
Publication Date: 2009-11-11
The Fourth Edition of Career Management is designed to help students understand themselves and their careers, to develop the skills necessary to manage their careers effectively, and to act as a mentor or human resource manager helping other workers develop their own careers. A thorough revision of the third edition the Fourth Edition captures new and emerging theories and issues related to career management and features: - Updated and streamlined learning exercises integrated into the text to help readers practice career management skills - Fine-tuning of existing section-ending cases and preparation of additional cases - End-of-chapter summaries, assignments, and discussion questions
Coaching: a realistic perspective
Call Number: GV 711 .S22 2010
ISBN: 9781442207035
Publication Date: 2011-03-16
Coaching: A Realistic Perspective is the ideal textbook for anyone entering the coaching profession, of any sport. More than detailing the duties and tasks of a coach, this book explores the often overlooked issues and responsibilities that go hand-in-hand with coaching: relationships among players, parents, and fans; ethical and moral issues and controversies; off-season housekeeping duties; and concerns particular to head and assistant coaches as well as single and married coaches. Similar to its previous edition, the tenth edition includes end of chapter questions to help inspire debate and discussion of the issues concerning coaches. This edition has been updated to reflect the influence the Internet has on the coaching profession, especially with recruitment. The changes in academic standards for students are also examined along with the ethical issues that are in the forefront of the news today. The overlapping of sports programs, a major concern of coaches, as well as health issues surrounding athletes today, have been updated and expanded.
Complexities - Women in Mathematics
Call Number: QA 27.5 .C66 2005
ISBN: 0691114625
Publication Date: 2005-01-30
Sophie Germain taught herself mathematics by candlelight, huddled in her bedclothes. Ada Byron Lovelace anticipated aspects of general-purpose digital computing by more than a century. Cora Ratto de Sadosky advanced messages of tolerance and equality while sharing her mathematical talents with generations of students. This captivating book gives voice to women mathematicians from the late eighteenth century through to the present day. It documents the complex nature of the conditions women around the world have faced--and continue to face--while pursuing their careers in mathematics. The stories of the three women above and those of many more appear here, each one enlightening and inspiring. The earlier parts of the book provide historical context and perspective, beginning with excursions into the lives of fifteen women born before 1920. Included are histories of collective efforts to improve women's opportunities in research mathematics. In addition, a photo essay puts a human face on the subject as it illustrates women's contributions in professional associations. More than eighty women from academe, government, and the private sector provide a rich mélange of insights and strategies for creating workable career paths while maintaining rewarding personal lives. The book discusses related social and cultural issues, and includes a summary of recent comparative data relating to women and men in mathematics and women from other sciences. First-person accounts provide explicit how-tos; many narratives demonstrate great determination and perseverance. Talented women vividly portray their pleasure in discovering new mathematics. The senior among them speak out candidly, interweaving their mathematics with autobiographical detail. At the beginning of a new century, women at all stages of their careers share their outlooks and experiences. Clear, engaging, and meticulously researched, Complexities will inspire young women who are contemplating careers in mathematics and will speak to women in many fields of endeavor and walks of life.
Cool Jobs in the Music Business
Call Number: AV Kit ML 3790 .R28 2013 Book/AV Kit ML 3790 .R28 2013 DVD ROM
ISBN: 9781458420961
Publication Date: 2013-02-01
(Book). In Cool Jobs in the Music Business, industry veteran and chair of NYU's Clive Davis Recorded Music program Jeffrey Rabhan explains career options within and connected to today's music business through the experiences of some of the industry's top DJs, educators, engineers, executives, journalists, managers, music supervisors, producers, promoters, publicists, publishers, and technicians. Starting from his own experience helping to guide the careers of such artists as Kelly Clarkson, Lil' Kim, Michelle Branch, DMX and Jermaine Dupri, Rabhan outlines the essentials of today's business while looking into the future. Conducting dozens of exclusive interviews, he draws unique insights from the people currently in the business, who detail their own paths to success and offer career and educational advice specifically targeted at young people. Rabhan starts with an overview of various categories in the industry, then details all of the jobs within that category, from entry level to top executive. The DVD includes audio and video footage of the author and additional interviews.
Finding Jobs: work and welfare reform
Call Number: HV 95 .F48 2000
ISBN: 0871541165
Publication Date: 2000-06-29
Do plummeting welfare caseloads and rising employment prove that welfare reform policies have succeeded, or is this success due primarily to the job explosion created by today's robust economy? With roughly one to two million people expected to leave welfare in the coming decades, uncertainty about their long-term prospects troubles many social scientists. Finding Jobs offers a thorough examination of the low-skill labor market and its capacity to sustain this rising tide of workers, many of whom are single mothers with limited education. Each chapter examines specific trends in the labor market to ask such questions as: How secure are these low-skill jobs, particularly in the event of a recession? What can these workers expect in terms of wage growth and career advancement opportunities? How will a surge in the workforce affect opportunities for those already employed in low-skill jobs? Finding Jobs offers both good and bad news about work and welfare reform. Although the research presented in this book demonstrates that it is possible to find jobs for people who have traditionally relied on public assistance, it also offers cautionary evidence that today's strong economy may mask enduring underlying problems. Finding Jobs shows that the low-wage labor market is particularly vulnerable to economic downswings and that lower skilled workers enjoy less job stability. Several chapters illustrate why financial incentives, such as the Earned Income Tax Credit (EITC), are as essential to encouraging workforce participation as job search programs. Other chapters show the importance of including provisions for health insurance, and of increasing subsidies for child care to assist the large population of working single mothers affected by welfare reform. Finding Jobs also examines the potential costs of new welfare restrictions. It looks at how states can improve their flexibility in imposing time limits on families receiving welfare, and calls into question the cutbacks in eligibility for immigrants, who traditionally have relied less on public assistance than their native-born counterparts. Finding Jobs is an informative and wide-ranging inquiry into the issues raised by welfare reform. Based on comprehensive new data, this volume offers valuable guidance to policymakers looking to design policies that will increase work, raise incomes, and lower poverty in changing economic conditions.
Great Jobs for Business Majors
Call Number: HF 5382.7 .L347 2003
ISBN: 007140581X
Publication Date: 2003-03-24
"What can I do with a degree in business?" If you're like many business majors, you chose this course of study because it promised the smoothest career transition after graduation. In today's volatile job market, however, nothing is guaranteed. Even a business major has to approach the job search with creativity and competitive zeal in order to succeed. "Great Jobs for Business Majors is the perfect place to start. Designed to help you put your major to work, this handy guide covers both the basics of a job search as well as detailed profiles of possible careers in your field. From sales to nonprofits, retail to health care, you'll explore a variety of job sectors for business majors--including some you never knew existed--to determine the best fit for your personal, professional, and practical needs. In this updated edition, you'll find: Thorough explanations of job-search basics such as crafting resumes, writing cover letters, and interviewing dos and donts Revealing self-assessments to help you determine your best professional fit Investigative tools to help you uncover those jobs that will make the most of your major Networking tips to get your face out in the field and your foot in the door before the resume is even sent True-life tales from practicing professionals who detail what daily life on the job is really like Up-to-date statistics on earnings, advancement, and the overall career outlook Extensive listing of resources--journals, associations, websites--that provide the inside track on job opportunities in your field With the information and inspiration packed into "Great Jobs for Business Majors, you'll discover how to explore your professional options, targetyour ideal career, and use your college major as an asset in landing your dream job.
Great Jobs for Sociology Majors
Call Number: HM 585 .L24 2003
ISBN: 0071403019
Publication Date: 2002-09-24
Helps you: assess your strengths and interests; choose the ideal location; establish your standard of living; explore unusual career paths; identify the best employers; and, set a strategy for getting the job you want.
How to Find a Job on LinkedIn, Facebook, Twitter and Google+
Call Number: HF 5382.7 .S34 2012
ISBN: 9780071790437
Publication Date: 2012-05-03
The definitive guide to social media job hunting--now updated to include GOOGLE+! Finding your dream job the old way just doesn't happen anymore. If you want to move up in today's ultracompetitive job market, you have to master the most useful tools out there--social networks. How to Find a Job on LinkedIn, Facebook, Twitter, and Google+, Second Edition, helps you take full advantage of the bounty of opportunities found on the most popular sites. Online job-search experts Brad and Debra Schepp take you step-by-step through the process of joining networks, creating effective online profiles, and leveraging the job-search features of the most popular sites, including: LinkedIn's InMaps--Get a complete visual of your network for a faster, more efficient job search Facebook's BranchOut--Learn more about your friends' careers, so you can help them--and they can help you Twitter's Lists--Build a customized list of users to discover opportunities you might otherwise miss Google+'s Circles--Get the most relevant information about yourself into the hands of the right people
I'm on Facebook--Now What??? how to get personal, business, and professional value from Facebook
Call Number: HM 742 .A43 2008
ISBN: 1600050956
Publication Date: 2008-02-01
The authors explain how to devise an action strategy to get value out of Facebook.
Job-Hunting Online a guide to job listings, message boards, research sites, the UnderWeb, counseling, networking, self-assessment tools, niche sites
Call Number: HF 5382.75 .U6 B65 2008
ISBN: 9781580088992
Publication Date: 2008-05-01
The Internet can be an invaluable tool in any job hunt, but only when you know how to use it. Cowritten by career guru Richard Nelson Bolles and his son, nontraditional career expert Mark Emery Bolles, Job Hunting Online helps job seekers navigate the overwhelming amount of information available on the Internet to find the most useful sites and avoid common pitfalls. Filled with hundreds of annotated website recommendations and newly reorganized to follow the action steps of a successful job hunt, this time-saving desktop guide is essential to an effective online job search. Updated with information on all the current hot topics, from researching to networking, career testing to job sites.
John Douglas's Guide to Landing a Career in Law Enforcement
Call Number: HV 8143 .D675 2005
ISBN: 0071417176
Publication Date: 2004-10-11
The ultimate insider's guide to pursuing a career in one of the hottest, fastest-growing career sectors in America In a departure from his usual edge-of-the-seat coverage, New York Times bestselling author and legendary FBI profiler John Douglas draws on his 25 years of experience to offer this unique career guide. Written for those interested in pursuing a career in law enforcement but unsure which agency is right for them, John Douglas's Guide to Landing a Career in Law Enforcement is a treasure trove of insider information and step-by-step instructions that arms you with: A comprehensive overview of law enforcement agencies and career opportunities-- from park ranger to air marshal to NSA code cracker Guidance on finding and winning the ideal job in law enforcement Work sheets, checklists, and self-evaluations Websites, contact information, study guides, and other valuable resources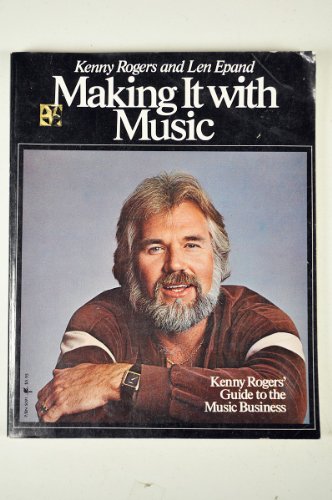 Making It with Music
Call Number: ML 3795 .R66
ISBN: 006465091X
Publication Date: 1978-10-01
Demystifying the music business, this book offers inside advice on forming a pop group and making it succeed, rehearsing, arranging, and staging, and dealing with agents and record companies
Making Money Teaching Music
Call Number: ML 3790 .N49 1995
ISBN: 0898796571
Publication Date: 1995-03-15
This book gives advice on teaching music, whether full-time or as a supplemetary income. The authors discuss the needs of different types of students, how to deal with problems, parents, and give advice on setting up in the music teaching business.
Management Consulting: a complete guide to the industry
Call Number: HD 69 .C6 B537 2002
ISBN: 0471444014
Publication Date: 2001-10-25
The first complete resource on an ever-growing field, updated and expanded to reflect the impact of the New Economy on the industry<br /> This unique A-to-Z resource provides a complete game plan for novice management consultants trying to break into the business along with expert guidelines for veterans looking to expand their services. Sugata Biswas and Daryl Twitchell cover all the bases, from the origins and history of the field to how to zero in on becoming established in one of the many unique specialties within the industry. They also provide a detailed directory of the top fifty consulting firms in the nation. This Second Edition features new and/or added information on such critical topics as the rapidly emerging field of e-consulting; consulting start-ups, incubators, and other New Economy enterprises; and an exploration of how increased competition for graduating MBAs is changing the consultant recruiting and hiring process.<br /> Sugata Biswas (Santa Monica, CA) is a management consultant with the Viant Corporation. Daryl Twitchell (New York, NY) is a management consultant with Front Line Capital Corporation.
Mba Career Bible
Call Number: qHF 5382 .V38 2007
ISBN: 1581314981
Publication Date: 2008-02-13
In one affordable guide, Vault provides an annual up-to-date overview of major MBA career paths and hiring trends for major industries for MBAs in 2008. Industries covered include biotech/pharmaceuticals, investment management, real estate, tech consulting, hedge funds, sales & trading, venture capital, and more. The guide includes a look at overall hiring trends for MBAs for 2007-2008 and a look at the career topics most important to students, including on-campus recruiting, workplace diversity, and more.
On Becoming a Biologist
Call Number: QH 314 .J36 1985
ISBN: 0060154675
Publication Date: 1985-11-01
" We share a common bond with even the most bizarre beetle of the Peruvian rain forest, " asserts John Janovy Jr. " A belief in that common bond might, in fact, be the most fundamental characteristic of a biologist." And biologists see the worth of a plant or an animal not in monetary terms but in its contribution to our understanding of life. The famous naturalist brings a humanist's vision to this superbly written book. "On Becoming a Biologist" is grounded in reality, cognizant of practical matters (education and jobs) as well as the ideals that inform the profession-- a reverence for life and a responsibility to humankind and its future. Janovy draws on his experiences as a graduate and postdoctoral student, on his rewarding relationships with teachers, and on his fieldwork as a naturalist. This edition includes new information throughout the book regarding pertinent events, issues, and changes in technology.
Opportunities in Marketing Careers
Call Number: HF 5415.35 .S73 1999
ISBN: 0844218537
Publication Date: 1999-01-11
Are you looking for the latest information to open the door to the career of your dreams? "Opportunities in Marketing Careers" covers a range of jobs in this industry, from those that require high school and trade school to associate, four-year, and graduate degrees. You'll find up-to-date salary statistics, training requirements, as well as the lowdown on life on the job. This comprehensive, no-nonsense guide takes the stress out of launching a career that's both satisfying and financially rewarding.
Opportunities in Public Relations Careers
Call Number: HD 59 .R68 2001
ISBN: 0658016334
Publication Date: 2001-04-24
This series represents the best and most comprehensive source of basic information on careers Each 160-page guide offers in-depth information on the size and scope, opportunities and limitations of a career field, salary, trends, long-term job outlook, and much more
Opportunities in Retailing Careers
Call Number: HF 5429.29 .D65 2003
ISBN: 0071406026
Publication Date: 2003-03-26
Your Passport to a Successful and Rewarding Career VGM's "Opportunities in..." series opens the door to more than 100 careers and gives you professional information on all there is to know about the professions that are important to you. No other series gives you such a wide range of comprehensive and up-to-date information. In Opportunities in Retailing Careers, you'll find: A fascinating overview of the evolution of retailing, from the barter and trading system to the ease of today's E-tailing Thorough descriptions of the buyer's roles and responsibilities across a range of retail settings, including chain and department stores, mail order, and direct marketing Helpful information for locating an executive training program and other necessary educational opportunities Up-to-date salary statistics and on-the-job descriptions from real people working in the field These indispensable guides contain everything you need to make an intelligent and informed decision about your career--and your future.
Real People Working in Science
Call Number: qQ 147 .G65 1998
ISBN: 0844247197
Publication Date: 1998-05-11
On The Job Series (Real People Working in...) Dozens of firsthand interviews with real-world practitioners are combined with the latest statistics on the hottest career areas. The result is a reader-friendly series that's ideal for those who want s clear picture of the challenges and rewards to be found in each job. Lively icons and graphics make it easy to find essential information at a glance. DETAILED CAREER INFORMATION Allows job-seekers to make informed choices and learn in-depth information about a specific career-from salary levels to job statistics to necessary education. JOB OVERVIEWS Give readers a detailed look at particular jobs available in respective fields. USER-FRIENDLY DESIGN Encourages readers to pinpoint the sections most useful to them and then read on to find out more.
Starting Your Career as a Freelance Photographer
Call Number: TR 690.2 .C73 2003
ISBN: 1581152809
Publication Date: 2003-08-01
Here is a virtual treasury of advice, insight, and guidance for every freelance photographer! From creating a portfolio and promoting your work to winning the first client and running a healthy, profitable business, Starting Your Career as a Freelance Photographer provides crucial marketing, business, and legal know-how for every step of the process. New entrepreneurs will discover in-depth information on choosing the right location, interacting with clients effectively, and receiving timely payments. They'll also find practical advice for keeping track of business income and expenses, managing insurance and tax issues, and marketing their work to a diverse range of clients. Readers will also find real-life answers to the essential questions every photographer asks, including how to negotiate, how to price, how to find the right market, and even how to keep from drowning in paperwork. Finally, the guide includes sample contracts, model release forms, and much more. For anyone looking to earn money with their photography, Starting Your Career as a Freelance Photographer is a must-have start-up kit!
Starting Your Career as a Musician
Call Number: ML 3795 .T657 2013
ISBN: 9781581159288
Publication Date: 2013-03-01
Whether you dream about becoming a rock star or a sought-after talent playing local gigs, Starting Your Career as a Musician will guide you along the path to success. Author Neil Tortorella explores the myriad opportunities in music today and details proven strategies for seeking them out. He reveals the common pitfalls and traps that are often encountered and provides aspiring musicians with time-tested advice on how to avoid them.nbsp; Jam-packed with the practical know-how you need for success in the music business, Starting Your Career as a Musician is brought to life and made easy-to grasp through the wisdom and experiences shared by numerous working musicians. While it won't show you how to be a better musician, this indispensable guide will teach you how to make a living with your music, promote yourself or your band, get booked, and maximize additional revenue streams.
Working in the Virtual Stacks : the new library & information science
Call Number: Z 682.35 .V62 K37 2011
ISBN: 9780838911037
Publication Date: 2011-01-01
Thanks in part to technology, the boundaries of library positions are dissolving. It is no longer practical to discuss the profession in terms of traditional library types, and in today's library, the relationship between librarians and technology is stronger than ever. In this informative volume, veteran author Laura Townsend Kane interviews dozens of practicing librarians who are highly involved with technology as part of their day-to-day jobs. Revealing the full richness of the profession, Kane
The Art of Teaching
Call Number: LA 2317 .P335 A3 2005
ISBN: 0195169697
Publication Date: 2005-01-13
Becoming an effective teacher can be quite painful and exhausting, taking years of trial and error. In The Art of Teaching, writer and critic Jay Parini looks back over his own decades of trials, errors, and triumphs, in an intimate memoir that brims with humor, encouragement, and hard-won wisdom about the teacher's craft. Here is a godsend for instructors of all levels, offering valuable insight into the many challenges that educators face, from establishing a persona in the classroom, to fostering relationships with students, to balancing teaching load with academic writing and research. Insight abounds. Parini shows, for instance, that there is nothing natural about teaching. The classroom is a form of theater, and the teacher must play various roles. A good teacher may look natural, but that's the product of endless practice. The book also considers such topics as the manner of dress that teachers adopt (and what this says about them as teachers), the delicate question of politics in the classroom, the untapped value of emeritus professors, and the vital importance of a settled, disciplined life for a teacher and a writer. Parini grounds all of this in personal stories of his own career in the academy, tracing his path from unfocused student - a self-confessed "tough nut to crack" - to passionate writer, scholar, and teacher, one who frankly admits making many mistakes over the years. Every year, thousands of newly minted college teachers embark on their careers, most with scant training in their chosen profession. The Art of Teaching is a perfect book for these young educators as well as anyone who wants to learn more about this difficult but rewarding profession.
The Christian's Career Journey : finding the job God designed for you
Call Number: BV 4740 .W45 2008
ISBN: 9781593575182
Publication Date: 2008-02-01
There¿s a spiritual awakening in the land! God is giving Christians new insights into the critical role their career gifting plays in the marketplace. Whether you want to work in the private sector or public sector, business or industry, corporate America or mom-and-pop shop, nonprofit or ministry organization, this book will unveil the deeper significance and purpose God has for your career. Job Search Journey weaves together the lauded career advice from Susan Britton Whitcomb¿s best-selling Resume Magic, Interview Magic, and Job Search Magic and grounds it in Biblical truth . . . truth that will take Christians on a journey that leads to career abundance and joy on the job.
The Everything Guide to Magazine Writing : from writing irresistible queries to landing your first assignment-- all you need to build a successful career
Call Number: PN 4784 .F76 K38 2007
ISBN: 9781598692419
Publication Date: 2007-03-13
Magazine writing has its own set of rules and guidelines that can befuddle anyone trying to break into the business. The Everything Guide to Magazine Writing clarifies the process by providing you with insider tips and guidance to achieve success in this exciting field. With this practical and authoritative book, youll learn everything from how to come up with ideas that sell to handling billing and taxes. Kim Kavin, a successful and talented writer who has turned magazine writing into a lucrative career, teaches you how to: Write an irresistible query letter Find and keep clients Start a freelance business Negotiate contracts Get paid for articles If you're seeking success in writing for magazines, The Everything Guide to Magazine Writing is your one-stop resource for everything from improving your writing skills to starting your own business! AUTHOR: Kim Kavin is an award-winning writer whose articles have been published in many magazines, including Sports Illustrated, Elite Traveler, and Robb Report. Kim is a member of the American Society of Journalists and Authors (ASJA), the American Society of Magazine Editors, and the Society of Professional Journalists. Kim is the author of The Everything Family Guide to Cruise Vacations and The Everything Family Guide to Timeshares. She lives in Califon, NJ.
The Lost Art of Economics : economics and the economics profession
Call Number: HB 74.5 .C654 2001
ISBN: 1840646942
Publication Date: 2001-05-25
The essays explore the forces in academic institutions that have led economics to its current position, as well as the implications of the lost art for the economics profession and its future. In the end, the author is positive about the future of the pro
The Many Faces of Social Workers
Call Number: HV 91 .M653 2002
ISBN: 0205344348
Publication Date: 2001-08-22
This book is a brief introduction to social work, adapted from the best sellingSocial Work: A Profession of Many Faces 9/e, by Morales and Sheafor. This book includes historical material on the emergence of social work as a profession. It features up-to-date empirical data about where social workers are employed, what positions they hold, what personal characteristics they bring to their practice, and the competencies required to perform their work. For social work students, or anyone interested in the field.
The Panic Free Job Search : unleash the power of the Web and social networking to get hired
Call Number: HF 5382.7 .H55 2012
ISBN: 9781601632036
Publication Date: 2012-03-22
"A tool every career professional needs. Paul Hill's The Panic Free Job Search shows you step by step how to navigate the "New Job Search" and how to leverage the web and social networking to get hired." --Amy Levinson, executive vice president, Guerrilla Marketing International "Paul Hill's The Panic Free Job Search is a savvy resource for anyone looking to get a job, keep the job they have, restart their career, or prepare for the next corporate restructuring. It'll fire you up with proven tactics to get the job and income you need." --Rick Frishman, author of Guerrilla Marketing for Writers and Where's Your Wow "Powerful! The game has changed for jobseekers. This book gives you a distinct competitive advantage." --Chip Sawicki author of The Gift of Success and Happiness "Transition expert Paul Hill changes the conversation about how to get hired with his innovative use of social media." --Libby Gill, best-selling author of You Unstuck Job seekers are frustrated. Online job applications through job boards and employer sites are leading to dead ends. Why? Employers are closing the last chapter on the online application playbook. Inundated by online applications and hampered by computer systems that are unable to select viable candidates from the masses of applicants, employers are now using innovative strategies to recruit and screen candidates online. Advances in technology make the way jobs are found and filled online distinctly different from just a few years ago. Employers are scanning the Web using advanced tools to capture signals from LinkedIn, Facebook, and Twitter, among others, to recruit candidates. Based on leading Internet strategies, The Panic Free Job Search shows you how to get hired: By developing a professional, Web-savvy profile By leveraging the power of LinkedIn, Facebook, Twitter, Google+, VisualCV, YouTube, TubeMogul, and even your own Website By sending the right signals through social networking sites By tapping into the hidden job market Don't panic! You can get the job you want, even in this tough economy.
What can you do with a major in education? :Real People. Real Jobs. Real Rewards
Call Number: HD 6277 .H67 2005
ISBN: 0764576070
Publication Date: 2005-02-04
Your guide to glide from campus to career Ready to proceed beyond lesson plans to a career plan? This book analyzes college curriculum and employment options for you! Whether you're considering majoring in education, have your degree and want to get a job, or want to change careers, this is your definitive guide to opportunities that capitalize on an education degree. It includes: * Advice on college and curriculum choices--courses, internships, and more * Tips to energize and expand your job search * Profiles of real graduates, their jobs, and how they got them * Real-world input from an assistant principal, rabbi, curriculum designer, museum educator, tutoring center owner, and textbook author * Overviews of typical salary levels, hours, and work environments * Extensive additional resources, including Web sites, professional organizations, periodicals, and more What Can You Do with a Major in Education? answers your questions about everything from the skills and licenses required to the perks, peeves, and pay you can expect. It alerts you to career opportunities outside the classroom. It helps you make the grade and land the job you want.