Books from the Warner University Library
The Skeptical Business Searcher
Call Number: HF 54.56 .B4685 2004
ISBN: 0910965668
Publication Date: 2005-12-01
This is the experts' guide to finding dependable, high-quality company and industry data on the free Web. Information guru, author, and editor Robert Berkman offers business Internet users effective strategies for identifying and evaluating no-cost online information sources, emphasizing easy-to-use techniques for recognizing bias and misinformation. You'll learn where to go for company backgrounds, sales and earnings data, SEC filings and stockholder reports, public records, market research, competitive intelligence, staff directories, executive biographies, survey/poll data, news stories, hard-to-find information about small businesses and niche markets, and more. The author's list of top starting points is a lifeline for business searchers under pressure, while his unique table of "Internet Information Credibility Indicators" allows readers to systematically evaluate Web site reliability. Supported by a Web page.
How They Started
Call Number: HD 62.5 .T555 2012
ISBN: 9781780590745
Publication Date: 2012-05-29
How do you turn a good idea into a great business? Lots of us have ideas we think would make great businesses. Most of us never do anything with those ideas. Maybe it's because we're really happy with our jobs, maybe it's because we're not confident that our idea would really work. Or maybe it's simply because we don't know where to start. This book is about 25 like you. They had an idea, and went on to start a business. Those businesses are all extremely successful and most are now household names all across America. With success stories ranging from retail and gaming to social media and the restaurant business, How They Started relives the humble beginnings of companies such as Coca-Cola and Disney, Google and Twitter, Zynga and Chipotle Grill. Through personal interviews with key sources – including founders, investors and past employees – each profile reveals how the company took its first tentative steps and subsequently became the famous name it is today. Written by Carol Tice, regular writer for Entrepreneur Magazine, and David Lester, who set up a highly successful software company in Farmington, CT and now runs a company dedicated to supporting start-ups and entrepreneurs, How They Started is an enlightening and fascinating book that answers key questions for each business, such as: • What happened first?• How did they choose their name?• How much did it cost to set up?• Where did they find suppliers?• How did they get their first customers?• What problems did they run into - and how did they overcome them? Profiles include: Blackberry, Chipotle Grill, Coca-Cola, Disney, Dropbox, eBay, Electronic Arts, Etsy, Gatorade, Google, Groupon, IBM, Jamba Juice, KFC, LinkedIn, Microsoft, Nintendo, Pinkberry, Spanx, Trip Advisor, Twitter, Wholefoods, Zipcar, Zynga.
Books - Individual Companies: Walmart
In Sam We Trust: the untold story of Sam Walton and how Wal-Mart is devouring America
Call Number: HF 5429.215 .U6 O78 1998
ISBN: 0812963776
Publication Date: 1998-10-20
Wal-Mart is the largest retailer in the world, the biggest private-sector employer in North America, and one of the most dominant and influential corporations anywhere. But until now, no journalist has thoroughly investigated all of the company's controversial practices and told the true, unvarnished story of founder Sam Walton's life and his particular genius. In Sam We Trust is Bob Ortega's illuminating and authoritative account of the world's biggest and most powerful store, and of how Walton's way of thinking is transforming America's business practices, workplaces, and communities. Sam Walton built the greatest retail empire in history by steadfastly holding true to his vision of making profits by bringing low prices to the masses. A flinty workaholic obsessed with his stores at the expense of his personal life, Walton developed a ruthlessly efficient strategy that enabled Wal-Mart to surpass Sears, outsmart Kmart, and crush small-town mom-and-pop stores. He revolutionized retailing by creating innovative information and distribution systems that were years ahead of the competition. By encouraging employees to become shareholders in his company, and through the sheer force of his charismatic personality, Walton created a corporate culture unlike any other. So complete was Walton's power over employees that even when he threatened to shut down stores or fire workers to keep unions out, he could win people's trust with promises to treat them better. Wal-Mart workers still pledge to work harder and better by uttering the phrase "So help me Sam." Meanwhile, back on Main Street, Wal-Mart's unmatched success has raised troubling questions about the company's impact on communities and its treatment of workers. Activists have been waging increasingly impassioned campaigns to keep the colossus from invading towns and suburbs and threatening local businesses. Thousands of miles away, some of Wal-Mart's suppliers have been caught using child labor, and pitchwoman Kathie Lee Gifford has become embroiled in a national controversy over her line of clothing. Bob Ortega, a veteran Wall Street Journal reporter who has covered Wal-Mart more extensively than perhaps any other writer, has investigated Wal-Mart and the way it does business. He shows how the company's relentless bottom-line mentality has been both a boon and a bane to workers and their communities. In this balanced and thorough work of business history, Bob Ortega tells a remarkable success story that illustrates the glory as well as the underbelly of American capitalism. Ultimately, In Sam We Trust raises important questions about the social responsibility of America's most powerful corporations.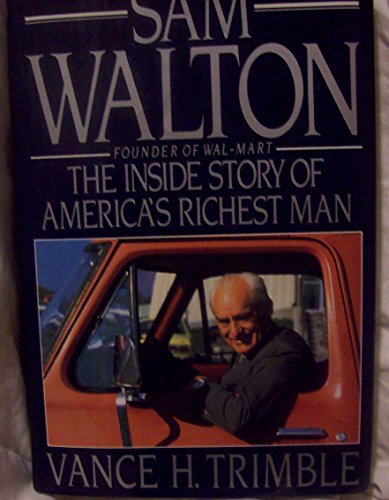 Sam Walton : the inside story of America's richest man
Call Number: HC 102.5 .W35 T75 1990
ISBN: 0525249222
Publication Date: 1990-10-30
Presents the rags-to-riches tale of billionaire Sam Walton, founder of the discount chain Wal-Mart and America's richest man, as a study in old-fashioned values such as honesty and hard work
The Bully of Bentonville: how the high cost of Wal-Mart's everyday low prices is hurting America
Call Number: HF 5429.215 .U6 B52 2006
ISBN: 0385513569
Publication Date: 2006-02-14
The largest company in the world by far, Wal-Mart takes in revenues in excess of $280 billion, employs 1.4 million American workers, and controls a large share of the business done by almost every U.S. consumer-product company. More than 138 million shoppers visit one of its 5,300 stores each week. But, as recent news stories show, Wal-Mart's "everyday low prices" come at a tremendous cost to workers, suppliers, competitors, and consumers. The definitive portrait of the juggernaut that is reshaping American,The Bully of Bentonvilleexposes the zealous, secretive, small-town mentality that rules Wal-Mart and chronicles its far-reaching consequences. In a gripping, richly textured narrative, Anthony Bianco shows how Wal-Mart has driven down retail wages throughout the country, even as their substandard pay and meager health-care policy have led to a double-digit employee turnover; why their aggressive expansion inevitably puts locally owned stores out of business; and how their pricing policies have forced suppliers to outsource work and move thousands of jobs overseas. Their power even influences what Americans can read, watch, and listen to; in the name of protecting its customers, Wal-Mart bans "racy" magazines and insists on sanitized versions of popular DVDs and CDs. Based on countless interviews with Wal-Mart employees, managers, executives, competitors, suppliers, customers, and community leaders,The Bully of Bentonvilleilluminates the story-behind-the-headlines and brings the truths about Wal-Mart into sharp focus.
The Retail Revolution how Wal-Mart created a brave new world of business
Call Number: HF 5429.215 .U6 L53 2009
ISBN: 9780805079661
Publication Date: 2009-07-21
The definitive account of how a small Ozarks company upended the world of business and what that change means Wal-Mart, the world's largest company, roared out of the rural South to change the way business is done. Deploying computer-age technology, Reagan-era politics, and Protestant evangelism, Sam Walton's firm became a byword for cheap goods and low-paid workers, famed for the ruthless efficiency of its global network of stores and factories. But the revolution has gone further: Sam's proteges have created a new economic order which puts thousands of manufacturers, indeed wholeregions, in thrall to a retail royalty. Like the Pennsylvania Railroad and General Motors in their heyday, Wal-Mart sets the commercial model for a huge swath of the global economy.In this lively, probing investigation, historian Nelson Lichtenstein deepens and expands our knowledge of the merchandising giant. He shows that Wal-Mart's rise was closely linked to the cultural and religious values of Bible Belt America as well as to the imperial politics, deregulatory economics, and laissez-faire globalization of Ronald Reagan and his heirs. He explains how the company's success has transformed American politics, and he anticipates a day of reckoning, when challenges to the Wal-Mart way, at home and abroad, are likely to change the far-flung empire.Insightful, original, and steeped in the culture of retail life, The Retail Revolution draws on first hand reporting from coastal China to rural Arkansas to give a fresh and necessary understanding of the phenomenon that has transformed international commerce.
The Wal-Mart Decade: how a new generation of leaders turned Sam Walton's legacy into the world's #1 company
Call Number: HF 5465 .U64 W357 2003
ISBN: 1591840066
Publication Date: 2003-06-02
Inside one of America's most remarkable success stories, from the bestselling author of Jack Welch and the G.E. Way. Two of the toughest challenges for any company are leadership transitions and rapid growth. How do you replace an enormously popular and beloved CEO-especially one who started from scratch to create a national icon? And how do you maintain a rapid growth rate without losing the culture and focus of a small company? Over the past ten years, since the death of the legendary Sam Walton, Wal-Mart has passed both challenges with flying colors. In 1992, it had revenues of $43.9 billion; now it's number one on the Fortune 500 list of America's largest companies, with revenues of $218 billion. Sam Walton's successors have taken the company into far-flung new markets and new directions yet without losing the down-to-earth retailing culture that made Wal-Mart thrive in its early years, when its business model was truly revolutionary. Robert Slater, a highly respected business journalist and author, was granted unprecedented access to the company while writing The Wal-Mart Decade. He takes readers deep into the inner circle, where the big decisions are made about strategy and operations. And he weaves a fascinating, accessible story about the many challenges of the past decade and how Wal-Mart built on its founder's legacy to overcome them.
The Wal-Mart Effect : how the world's most powerful company really works-- and how it's transforming the American economy
Call Number: HF 5429.2 .U6 F56 2006
ISBN: 1594200769
Publication Date: 2006-01-19
An award-winning journalist breaks through the wall of secrecy to reveal the many astonishing ways Wal-Mart's power affects our lives and reaches all around the world. The Wal-Mart Effect: The overwhelming impact of the world's largest company--due to its relentless pursuit of low prices--on retailers and manufacturers, wages and jobs, the culture of shopping, the shape of our communities, and the environment; a global force of unprecedented nature. Wal-Mart is not only the world's largest company; it is also the largest company in the history of the world. Americans spend $26 million every hourat Wal-Mart, twenty-four hours of every day, every day of the year. Is the company a good thing or a bad thing? On the one hand, market guru Warren Buffett estimates that the company's low prices save American consumers $10 billion a year. On the other, the behemoth is the #1 employer in thirty-seven of the fifty states yet has never let a union in the door. Though 70 percent of Americans now live within a fifteen-minute drive of a Wal-Mart store, we have not even begun to understand the true power of the company and the many ways it is shaping American life. We know about the lawsuits and the labor protests, but what we don't know is how profoundly the "Wal-Mart effect" is shaping our lives. Fast Companysenior editor Fishman, whose revelatory cover story on Wal-Mart generated the strongest reader response in the history of the magazine, takes us on an unprecedented behind-the-scenes investigative expedition deep inside the many worlds of Wal-Mart. He reveals the radical ways in which the company is transforming America's economy, our workforce, our communities, and our environment. Fishman penetrated the secrecy of Wal-Mart headquarters, interviewing twenty-five high-level ex-executives; he journeyed into the world of a host of Wal-Mart's suppliers to uncover how the company strong-arms even the most established brands; and journeyed to the ports and factories, the fields and forests where Wal-Mart's power is warping the very structure of the world's market for goods. Wal-Mart is not just a retailer anymore, Fishman argues. It has become a kind of economic ecosystem, and anyone who wants to understand the forces shaping our world today must understand the company's hidden reach.
To Serve God and Wal-Mart: the making of Christian free enterprise
Call Number: HF 5429.215 .U6 M67 2009
ISBN: 9780674033221
Publication Date: 2009-05-31
"Spare your soul," he ranted, "and turn your eyes from greed.…" The tattoos on his arms still reading "Live by the Sword" and "Die by the Sword," Aramis Black is ready for a fresh start. Determined to set aside his violent tendencies, he opens an espresso shop in Nashville and begins to put his childhood memories behind him. The past isn't finished with him, though. One ordinary day at the shop, a man is shot before his eyes, speaking dying words to Aramis that are all too familiar. Aramis realizes that his path to freedom will demand forgiveness–forgiveness from God and forgiveness of others. Along the way, he must uncover the conspiracy behind a centuries-old mystery and the shocking truth of his mother's death. The question remains: Will Aramis be able to conquer his past, or will evil get the best of him? From the Trade Paperback edition.
Wal-Smart: what it really takes to profit in a Wal-mart world
Call Number: HF 5429.215 .U6 M37 2007
ISBN: 0071475168
Publication Date: 2006-12-01
'Wal-Smart' explores the elements of Wal-Mart's success that few people see: its productivity loop, its powerful process disciplines, and its hidden management 'DNA'. The text then crafts compelling strategies that any company in any industry can use to survive and thrive in this brave new Wal-Mart world.
Books - Individual Companies
Amazon.com
Call Number: Z 473 .A485 S64 2000
ISBN: 0066620422
Publication Date: 2002-01-22
In Amazon.com Jeff Bezos built something the world had never seen. He created the most recognized brand name on the Internet, became for a time one of the richest men in the world, and was crowned "the king of cyber-commerce." Yet for all the media exposure, the inside story of Amazon.com has never really been told. In this revealing, unauthorized account, Robert Spector, journalist and best-selling author, gives us this up-to-date, fast-paced, behind-the-scenes story of the company's creation and rise, its tumultuous present, and its uncertain future.
American Icon
Call Number: HD 9710 .U54 F636 2012
ISBN: 9780307886057
Publication Date: 2012-03-13
At the end of 2008, Ford Motor Company was just months away from running out of cash. With the auto industry careening toward ruin, Congress offered all three Detroit automakers a bailout. General Motors and Chrysler grabbed the taxpayer lifeline, but Ford decided to save itself. Under the leadership of charismatic CEO Alan Mulally, Ford had already put together a bold plan to unify its divided global operations, transform its lackluster product lineup, and overcome a dys functional culture of infighting, backstabbing, and excuses. It was an extraordinary risk, but it was the only way the Ford family America's last great industrial dynasty could hold on to their company. Mulally and his team pulled off one of the great est comebacks in business history. As the rest of Detroit collapsed, Ford went from the brink of bankruptcy to being the most profitable automaker in the world. American Icon is the compelling, behind-the-scenes account of that epic turnaround. On the verge of collapse, Ford went outside the auto industry and recruited Mulally the man who had already saved Boeing from the deathblow of 9/11 to lead a sweeping restructuring of a company that had been unable to overcome decades of mismanage ment and denial. Mulally applied the principles he developed at Boeing to streamline Ford's inefficient operations, force its fractious executives to work together as a team, and spark a product renaissance in Dearborn. He also convinced the United Auto Workers to join his fight for the soul of American manufacturing.
Avon: building the world's premier company for women
Call Number: HD 9970.5 .C674 A953 2005
ISBN: 0471710261
Publication Date: 2005-04-11
A Winning Formula for Selling to Women Around the World Avon has come a long way since handing out its first perfume sample back in 1886. The company, long famous for ringing customer doorbells, is now the world's largest direct sales organization'with almost five million representatives in more than 140 countries. AVON: Building the World's Premier Company for Women is the first book ever to show how this cosmetics juggernaut achieved such incredible success, while revealing secrets any business can use to effectively market products of all kinds'especially to women. Through this entertaining journey, you'll not only learn the colorful Avon story, but also see how every company, big or small, can benefit from its unique approach to sales and product development. "By providing women with an unlimited opportunity for career success, Avon harnessed the power of a committed sales force to win customers and grow the business. The company's success story is testimony to the importance of focusing on your core business while recognizing the changes taking place with your customers and the environment." ?Mary Sammons, President and CEO, Rite Aid Corporation "The book is an excellent primer on how to successfully make alternative forms of distribution work." ?Allen Burke, Director of Merchandising, QVC, Inc. "The author's incisive revelations . . . capture the extraordinary personalities and entrepreneurial strategies of one of America's most spellbinding success stories." ?Annette Green, President Emeritus, The Fragrance Foundation
Changing How the World Does Business: FedEx's incredible journey to success : the inside story
Call Number: HE 5903 .F435 F73 2006
ISBN: 9781576754139
Publication Date: 2006-10-01
From one of the founding executives of FedEx comes the first full inside story of how Fed Ex came to be one of the world's most successful, innovative, and admired companies. Frock reveals the details of how the company was conceived, launched and kept afloat despite incredible obstacles. This story tells of the extreme difficulties FedEx faced in its initial tumultuous years and bested only by the heart stopping lengths to which its leaders and employees went to, in order to save the company. The story contains examples like pilots using their personal credit cards to gas up the planes, employees deferring cashing their paychecks, and Fred Smith gambling with FedEx last 40,000 in Vegas to win a week's worth of operational expenses. Anyone who is interested in a jaw-dropping story of struggling against impossible odds will be compelled to read this book.
Charles Schwab: how one company beat Wall Street and reinvented the brokerage industry
Call Number: HG 4928.5 .K336 2002
ISBN: 0471224073
Publication Date: 2002-10-02
Schwab's revolutionary approach to success in the face of adversity Since its founding in 1973, Schwab has led the full-brokerage market by stressing customer service. Today, Schwab has established itself as a company with a unique identity: old-fashioned integrity meets technology-empowered financial services. Charles Schwab tells the compelling story of this organization's uncanny ability to reinvent itself around an unchanging set of core values. This book is organized into five sections, each representing a critical juncture for the company when it was forced to reinvent itself or be consumed. Along the way, Kador highlights Schwab's immutable laws, direct from the Chairman and CEO: 1) Create a cause, not a business; 2) the corporate vision is only as good as the values of its culture; 3) welcome upheaval. In the whirlwind economic environment we currently face, Charles Schwab provides readers with valuable lessons on how businesses can survive and thrive in any situation.
Disney Discourse
Call Number: PN 1999 .W27 D57 1994
ISBN: 9780415906166
Publication Date: 1994-03-22
Hirohito and his Mickey Mouse watch, Goofy and Donald as our "Goodwill Ambassadors:" Disney Discourseis an interdisciplinary examination of the founder and his empire. These essays use an interdisciplinary approach to read through Disney's domestic cultural production "innocent" national icons, as well as theme parks, cartoons and television to analyze the global impact of American popular culture, the politics of Disney, and the complex reception Disney productions have received around the world. The Disney corporation's ever-increasing visibility the opening of Euro Disney and new stores in malls and vast influence over global culture demands critical attention not only in film and television studies, but in international diplomacy, architecture, economics and other related fields. DisneyDiscourseconsolidates the best of the current work on Disney and provides a representative sample of past analyses of the Disney empire. Contributors:Julianne Burton-Carvajal, Lisa Cartwright, Brian Goldfarb, Richard deCordova, Douglas Gomery, David Kunzle, Jon Lewis, Moya Luckett, Richard Neupert, Susan Ohmer, José Piedra, Mitsuhiro Yoshimoto, Alexander Wilson.
Dogfight: how Apple and Google went to war and started a revolution
Call Number: HD 9696.2 .A2 V64 2013
ISBN: 9780374109202
Publication Date: 2013-11-12
Behind the bitter rivalry between Apple and Google—and how it's reshaping the way we think about technology The rise of smartphones and tablets has altered the business of making computers. At the center of this change are Apple and Google, two companies whose philosophies, leaders, and commercial acumen have steamrolled the competition. In the age of Android and the iPad, these corporations are locked in a feud that will play out not just in the marketplace but in the courts and on screens around the world.      Fred Vogelstein has reported on this rivalry for more than a decade and has rare access to its major players. In Dogfight, he takes us into the offices and board rooms where company dogma translates into ruthless business; behind outsize personalities like Steve Jobs, Apple's now-lionized CEO, and Eric Schmidt, Google's executive chairman; and inside the deals, lawsuits, and allegations that mold the way we communicate. Apple and Google are poaching each other's employees. They bid up the price of each other's acquisitions for spite, and they forge alliances with major players like Facebook and Microsoft in pursuit of market dominance.      Dogfight reads like a novel: vivid nonfiction with never-before-heard details. This is more than a story about what devices will replace our phones and laptops. It's about who will control the content on those devices and where that content will come from—about the future of media in Silicon Valley, New York, and Hollywood.
Driven: inside BMW, the most admired car company in the world
Call Number: HD 9710 .G44 K55 2004
ISBN: 0471269204
Publication Date: 2004-04-02
An exclusive look at one of the world's most successful and controversial companies, and the mysterious family behind it. BMW is arguably the most admired carmaker in the world. It's financial performance is the envy of its competitors, and BMW products inspire near-fanatical loyalty. While many carmakers struggle with falling sales, profits and market share, demand for BMWs continues to grow, frequently outpacing production. Now, David Kiley-Detroit Bureau Chief at USA Today and author of Getting the Bugs Out, which covered Volkswagen's demise and rebirth, goes inside the fabled German automaker to see how it does what it does so well. With unprecedented access to BMW executives, Kiley goes behind the walls of BMW's famed "Four Cylinders" headquarters in Munich at a time when the company is in its most aggressive, and some say riskiest, expansion in its history and when some of the company's new products, like the 7 Series sedan and Z4 roadster, are for the first time drawing as many barbs from critics as bouquets. Kiley covers intimate details of the boardroom drama surrounding the company's nearly disastrous acquisition and subsequent sale of the British Rover Group and its expansion into selling MINI and Rolls Royce cars. Besides being a world-class carmaker, BMW is also considered one of the smartest consumer marketing companies and Kiley explores the extraordinary value and management of the BMW brand mystique. He also takes a revealing look at the mysterious and ultra-private Quandt family of Bad Homburg Germany, which owns a controlling stake in BMW: Johanna and Susanne Quandt, two of the wealthiest women in Europe and Stefan Quandt, one of the wealthiest bachelors on the continent. David Kiley (Ann Arbor, MI) is the Detroit Bureau Chief at USA Today who has covered the auto industry for 17 years. He has been featured on Nightline, CNBC, CNN, MSNBC, NPR and the Today show. He is also the author of Getting the Bugs Out: The Rise, Fall, and Comeback of Volkswagen in America (0-471-26304-4), also available from Wiley.
How Toyota Became #1 : leadership lessons from the world's greatest car company
Call Number: HD 9710 .J34 T6538 2008
ISBN: 9781591841791
Publication Date: 2007-11-01
What we can all learn from the strategies that have made Toyota the world's best car company Everyone who follows the auto industry knows that Toyota has had an amazing twenty-five-year run, rising from humble Japanese start-up to thriving global giant. But the big puzzle is how Toyota did it while so many other car companies have struggled or failed. Journalist David Magee dug deeply into Toyota's past and present, interviewing senior executives who rarely talk to the press, along with many other sources. And he found that the company's famous mastery of lean production is only part of the story. Magee explains the surprising power of Toyota's corporate culture, which includes: Focusing on the long term: While most companies worry about the next quarter, Toyota is thinking about the next quarter century Jumping beyond the current trend: When Ford was still ramping up its gas-guzzling SUVs, Toyota was very quietly taking a huge lead on hybrids Making quality everyone's responsibility: Toyota expects people at every level to think and act like quality-control inspectors Managing individual strengths: Toyota is revolutionizing the way people are managed, to maximize their strengths instead of criticizing their weaknesses The lessons that Magee explains here will be valuable for managers in all disciplines and industries.
Ice Cream Social : the struggle for the soul of Ben & Jerry's
Call Number: HD 9281 .U54 B4636 2013
ISBN: 9781609948139
Publication Date: 2014-01-06
For more than three decades, Ben & Jerrys has been committed to an insanely ambitious three-part mission: not just making the worlds best ice cream but also supporting progressive causes and sharing its success with all stakeholdersemployees, suppliers, distributors, customers, cows, everybody. Living up to these beliefs is fun when youre doing it right, and it creates amazingly loyal customers, but it isnt easy.This is the first book to tell the full, inside story of the inspiring rise, tragic mistakes, devastating fall, determined recovery, and ongoing renewal of one of the most iconic mission-driven companies in the world. No previous book has focused so intently on the challenges presented by staying true to the mission as the business grew. No other book has explained how the company came to be sold to Unilever, one of the worlds biggest corporations. And none has described the unprecedented contract Ben & Jerrys negotiated with Unilever to preserve the three-part mission or the complex working relationship that has allowed the company to pursue that mission on a much larger stage. Brad Edmondson tells the story with a journalists eye for details, dramatic moments, and memorable characters. Among the dozens of key figures Edmondson interviewed, his most important source was Jeff Furman, who helped Ben and Jerry write their first business plan in 1978 and has stayed involved ever since, serving as chairman of the board since 2010. Its a funny, sad, surprising, and ultimately hopeful story. Just as Ben & Jerrys is no ordinary business, this is no ordinary business book. Its fast paced; it has compelling, fully realized characters; and the narrative is gripping. I couldnt put the book down. That made it difficult to eat my Cherry Garcia at the same time.from the foreword by Annie Leonard, author of The Story of Stuff
Inside Coca-Cola
Call Number: HD 9349 .S634 C645 2011
ISBN: 9780312617950
Publication Date: 2011-10-25
The first book by a Coca-Cola CEO tells the remarkable story of the company's revival Neville Isdell was a key player at Coca-Cola for more than 30 years, retiring in 2009 as CEO after regilding the tarnished brand image of the world's leading soft-drink company. This first book by a Coca-Cola CEO tells an extraordinary personal and professional world-wide story, ranging from Northern Ireland to South Africa to Australia, the Philippines, Russia, Germany, India, South Africa and Turkey. Isdell helped put out huge public relations fires (India and Turkey), opened markets(Russia, Eastern Europe, Philippines and Africa), championed Muhtar Kent, the current Turkish-American CEO, all while living the ideal of corporate responsibility. Isdell's, and Coke's, story is newsy without being gossipy; principled without being preachy. Inside Coca-Cola is filled with stories and lessons appealing to anybody who has ever taken "the pause that refreshes." It's also a readable and important look at how companies can market and govern themselves more-ethically and to great success.
Kmart's Ten Deadly Sins: how incompetence tainted an American icon
Call Number: HF 5429.215 .U6 T87 2003
ISBN: 0471435937
Publication Date: 2003-08-04
An insightful look at how Kmart′s management destroyed the company<br /> Kmart′s Ten Deadly Sins spins an intriguing tale of the missteps of a retail giant who once had the industry in the palm of its hand and foolishly let it all slip away. This engaging book weaves corporate history in with financial analysis and commentary that leaves the reader with a better sense of where Kmart has been and what its potential is for a turnaround. This first in-depth examination of Kmart clearly identifies and discusses the ten missteps and miscalculations Kmart′s CEOs have repeatedly made, including resisting investments in technology, brand mismanagement, and haphazard expansion, to name a few. Author Marcia Layton Turner taps many of her vast contacts within the retail business community to get the inside scoop on what really brought this once mighty retail giant to its knees. Kmart′s Ten Deadly Sins is written for readers who find themselves wondering how a company with such bright prospects could end up filing for bankruptcy.<br /> Marcia Layton Turner (Rochester, NY) is the bestselling author of The Unofficial Guide to Starting a Small Business and The Complete Idiot′s Guide to Starting Your Own Business. With an MBA in corporate strategy and marketing from the University of Michigan, she spent several years with Eastman Kodak in marketing and marketing communications. She is currently a freelance writer/author and ghostwriter for college-level business textbooks. Turner has also written for several top magazines and Web sites.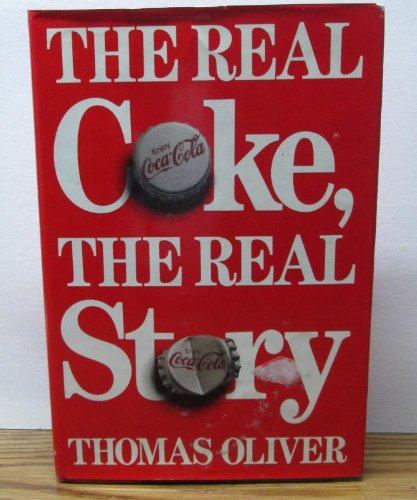 Real Coke, the Real Story
Call Number: HD 9349 .S634 C67 1986
ISBN: 0394552733
Publication Date: 1986-09-12
In this book the author goes inside the Coca-Cola Company to examine one of the most fascinating episodes in the history of American business. Traces the history of an American institution that began in 1885 with the backyard brew of drugist John Pemberton. But it was when Roberd Woodruff, with his old-fashioned values and homespun philosophy, took over the company that Coke became a household word.
The Real Thing: truth and power at the Coca-Cola Company
Call Number: HD 9349 .S634 C639 2004
ISBN: 0375505628
Publication Date: 2004-02-03
A definitive history of Coca-Cola, the world's best-known brand, by aNew York Timesreporter who has followed the company and who brings fresh insights to the world of Coke, telling a larger story about American business and culture The Real Thingis a portrait of America's most famous product and the men who transformed it from mere soft drink to symbol of freedom. The story, starting with Coke's creation after the Civil War and continuing with its domination of the domestic and worldwide soft-drink business, is a uniquely American tale of opportunity, hope, teamwork, and love, as well as salesmanship, hubris, ambition, and greed. By 1920, the Coca-Cola Company's success depended on a unique partnership with a group of independent bottlers. Together, they had made Coke not just a soft drink but an element of our culture. But the company, intent on controlling everything about Coke, did all it could to dismantle that partnership. In its reach for power, it was more than willing to gamble the past. Constance L. Hays examines a century of Coca-Cola history through the charismatic, driven men who used luck, spin, and the open door of enterprise to turn a beverage with no nutritional value into a remedy, a refreshment, and the world's best-known brand. The story of Coke is also a catalog of carbonation, soda fountains, dynastic bottling businesses, global expansion, and outsize promotional campaigns, including New Coke, one of the greatest marketing debacles of all time. By examining relationships at all levels of the company,The Real Thingreveals the psyche of a great American corporation and how it shadows all business, for better or worse. This is as much a story about America as it is the tale of a great American product, one recognized all over the world. Under the leadership of Roberto Goizueta and Doug Ivester, Coca-Cola reinvented itself for investors, spearheading trends such as lavish executive salaries and the wooing of Wall Street, but when Coke's great global ambitions ran into trouble, it had difficulty getting back on track. The Real Thingis a journey through the soft-drink industry, from the corner office to the vending machine. It is also a social history in which sugared water becomes an international object of consumer desire—and the messages poured upon an eager public gradually obscure the truth.
Books - More Individual Companies
American Still Life: the Jim Beam story and the making of the world's #1 bourbon
Call Number: HD 9395 .U47 J367 2003
ISBN: 0471444073
Publication Date: 2003-08-15
The untold story of the world's premier bourbon and the family that made it #1 American Still Life tells the intertwined true stories of America's favorite whiskey and the family dynasty that produces it to this very day. Jim Beam is the world's top-selling bourbon whiskey, with sales of over five million cases per year. Not a day has passed in the 207 years of Jim Beam's existence when a Beam family member has not been master distiller. Dedicated to quality, and dedicated to the family legacy, the Beams have shepherded their particularly American spirit to the top of their industry. And they've done it in an industry beset by challenges, from government regulation and prohibition, to changing consumer tastes, to fierce new global competition. By creating a brand of unparalleled quality and consistency, and by tying the success of their product with the good name of the family, the Beams have established a lasting legacy as perhaps one of the greatest family business dynasties in American history. Not just a simple history of "America's native spirit" (so named by an act of Congress in 1964) or a simple family history, American Still Life is a story of business success based on quality and attention to detail, constant innovation, revolutionary branding and advertising, and adaptation to the business environment. F. Paul Pacult (Walkill, NY) is recognized the world over as his generation's most accomplished and respected authority on beverage alcohol. He has written for many magazines, including Playboy, Wine and Spirits, Connoisseur, Whisky, Drink, Men's Journal, Cheers, Country Inns, Travel and Leisure, Bon Appetit, Decanter, and Food and Wine. Among his many accomplishments, he has hosted and coproduced two syndicated talk-radio programs and served as the primary expert on whiskey, beer, and wine for the History Channel documentary America Drinks: History in a Glass.
Bill and Dave: how Hewlett and Packard built the world's greatest compa
Call Number: HD 9696 .A3 .U5669 2007
ISBN: 9781591841524
Publication Date: 2007-04-05
Michael Malone presents the definitive history of Hewlett-Packard and its legendary founders.
Brick by Brick: How LEGO Rewrote the Rules of Innovation and Conquered the Toy Industry
Call Number: HD 9993 .T694 L447 2013
ISBN: 9780307951601
Publication Date: 2013-06-25
Brick by Brick takes you inside the LEGO you've never seen. By following the teams that are inventing some of the world's best-loved toys, it spotlights the company's disciplined approach to harnessing creativity and recounts one of the most remarkable business transformations in recent memory. Brick by Brick reveals how LEGO failed to keep pace with the revolutionary changes in kids' lives and began sliding into irrelevance. When the company's leaders implemented some of the business world's most widely espoused prescriptions for boosting innovation, they ironically pushed the iconic toymaker to the brink of bankruptcy. The company's near-collapse shows that what works in theory can fail spectacularly in the brutally competitive global economy. It took a new LEGO management team - faced with the growing rage for electronic toys, few barriers to entry, and ultra-demanding consumers (ten-year old boys) - to reinvent the innovation rule book and transform LEGO into one of the world's most profitable, fastest-growing companies.  Along the way, Brick by Brick reveals how LEGO: - Became truly customer-driven by co-creating with kids as well as its passionate adult fans - Looked beyond products and learned to leverage a full-spectrum approach to innovation - Opened its innovation process by using both the "wisdom of crowds" and the expertise of elite cliques - Discovered uncontested, "blue ocean" markets, even as it thrived in brutally competitive red oceans - Gave its world-class design teams enough space to create and direction to deliver built a culture where profitable innovation flourishes Sometimes radical yet always applicable, Brick by Brick abounds with real-world lessons for unleashing breakthrough innovation in your organization, just like LEGO. Whether you're a senior executive looking to make your company grow, an entrepreneur building a startup from scratch, or a fan who wants to instill some of that LEGO magic in your career, you'll learn how to build your own innovation advantage, brick by brick.
Driving Honda: inside the world's most innovative car company
Call Number: HD 9710 .U54 A637 2014
ISBN: 9781591844730
Publication Date: 2014-07-31
For decades there have been two iconic Japanese auto companies. One has been endlessly studied and written about. The other has been generally underappreciated and misunderstood. Until now. Since its birth as a motorcycle company in 1949, Honda has steadily grown into the world's fifth largest automaker and top engine manufacturer, as well as one of the most beloved, most profitable, and most consistently innovative multinational corporations. What drives the company that keeps creating and improving award-winning and bestselling models like the Civic, Accord, Odyssey, CR-V, and Pilot? According to Jeffrey Rothfeder, what truly distinguishes Honda from its competitors, especially archrival Toyota, is a deep commitment to a set of unorthodox management tenets. The Honda Way, as insiders call it, is notable for decentralization over corporate control, simplicity over complexity, experimentation over Six Sigma–driven efficiency, and unyielding cynicism toward the status quo and whatever is assumed to be the truth. Honda believes in freely borrowing from the past as a bridge to "innovative discontinuity" in the present. And those are just a few of the ideas that the company's colorful founder, Soichiro Honda, embedded in the DNA of his start-up sixty-five years ago. As the first journalist allowed behind Honda's infamously private doors, Rothfeder interviewed dozens of executives, engineers, and frontline employees about its management practices and global strategy. He shows how the company has developed and maintained its unmatched culture of innovation, resilience, and flexibility—and how it exported that culture to other countries that are strikingly different from Japan, establishing locally controlled operations in each region where it lays down roots. For instance, Rothfeder reports on life at a Honda factory in the tiny town of Lincoln, Alabama, and what happened when American workers were trained to follow the Honda Way, as a self-sufficient outpost of the global company. Could they master Honda's three core principles: Embrace Paradox: Honda encourages respectful disagreement and debate between opposing viewpoints, on matters large and small. New ideas often emerge from conflict. Real Place, Real Part, Real Knowledge: Honda teaches people to argue using facts, not assumptions. One must go to the factory floor, the showroom, the parking lot, the driver's seat, or the truck bed—whatever it takes—to get the facts and make a decision that can be supported with data. Respect Individualism: Honda often hires people with unusual backgrounds and independent streaks. It promotes those who question the status quo and who would probably struggle in organizations that focus on rigid rules and systems. Rothfeder shows how the Alabama plant became a new model for manufacturing in America. It can turn out several different types of cars on any given day and up to 300,000 vehicles and engines a year. Its flexible model enables unparalleled responsiveness to market changes and recovery from mistakes. As Soichiro Honda himself liked to say, "Success can be achieved only through repeated failure and introspection. In fact, success represents one percent of your work, which results only from the ninety-nine percent that is called failure."
More Than a Motorcycle: the leadership journey at Harley-Davidson
Call Number: HD 9710.5 .U54 H3778 2000
ISBN: 0875849504
Publication Date: 2000-08-01
In the late 1980s, Harley-Davidson beat back an assault by Japanese competitors and engineered a remarkable financial turnaround. But it subsequently faced an even more formidable challenge: maintaining and improving on its success in the absence of an external crisis. To answer this challenge, then-CEO Rich Teerlink, partnering with organizational consultant Lee Ozley, threw out the top-down strategies that had just saved the company and began building a different Harley-one that would bedriven not by top management, but by employees at every level. What happened next is the stuff of turnaround legend. More Than a Motorcycle is the story behind the story of the purposeful transformation of an American icon, as told by the two individuals most deeply involved in that decade-long process. The book chronicles the victories and setbacks along Harley's difficult journey from a traditional "command-and-control" culture to an open, participative learning environment. Teerlink and Ozley deliver three fundamental messages: people are a company's only sustainable competitive advantage; there is no "quick fix" to effect lasting, beneficial organizational change; and leadership is not a person, but a process to which everyone must contribute. They provide practical, reality-tested prescriptions for critical tasks like developing employee alignment, building structures that support participation, and implementing effective reward programs. Finally, they draw lessons from the Harley experience-lessons about values, trust, and community-that apply broadly to any business. An against-the-odds story of a business road less traveled, this book encourages today's leaders to look around the next bend-and to give every employee a view of the road from the driver's seat.
On Target: how the world's hottest retailer hit a bullseye
Call Number: HF 5465 .U64 T377 2003
ISBN: 0471250678
Publication Date: 2003-03-31
The first behind-the-scenes look at the stunning success of America's hippest discount retailer Founded in 1962 by Minnesota-based department store Dayton's, Target has grown to become America's second most profitable retailer behind Wal-Mart. On Target is the first in-depth look at the business leaders and strategies that made Target such a runaway success. The company's easily recognizable red-and-white logo, youthful television advertisements, and upscale partnerships-with designers like Michael Graves, Mossimo, and Todd Oldham-have not only removed the stigma traditionally attached to discount store shopping, but actually made it hip to be frugal. In the process, the company has cemented its place as the favorite discount retailer of middle- and upper-income families across the country. In On Target, award-winning business journalist Laura Rowley examines the methods and the success of the company from its shrewd merchandising strategy to its clever marketing campaigns, ingenious branding effort, and extensive philanthropy . An excellent education in how to beat the competition even in a crowded and weak retail market, Target's story details the history and incredible success of a unique company and an enticing, unmistakable brand. Both insightful and entertaining, On Target offers important business lessons for executives and managers in need of a bull's-eye. Laura Rowley (Maplewood, NJ) is an award-winning television, radio, and print journalist specializing in business reporting. She is the personal finance and career columnist for Self magazine and has also been published in The New York Times, Parents, and Newsweek. As a reporter and producer for CNN in New York, she reported on air for Your Money and Business Unusual, and produced live programs for CNNfn. She has also appeared on Good Morning America, Oxygen Media, and CNBC.
Onward: how Starbucks fought for its life without losing its soul
Call Number: HD 9199 .U54 S737 2011
ISBN: 9781605292885
Publication Date: 2011-03-29
In 2008, Howard Schultz, the president and chairman of Starbucks, made the unprecedented decisionto return as the CEO eight years after he stepped down from daily oversight of the company and became chairman. Concerned that Starbucks had lost its way, Schultz was determined to help it return to its core values and restore not only its financial health, but also its soul. In Onward, he shares the remarkable story of his return and the company's ongoing transformation under his leadership, revealing how, during one of the most tumultuous economic times in history, Starbucks again achieved profitability and sustainability without sacrificing humanity.   Offering readers a snapshot of a moment in history that left no company unscathed, the book zooms into show, in riveting detail, how one company struggled and recreated itself in the midst of it all. The fastpaced narrative is driven by day-to-day tension as conflicts arise and lets readers into Schultz's psyche as he comes to terms with his limitations and evolving leadership style. Onward is a compelling, candid narrative documenting the maturing of a brand as well as a businessman.   Onward represents Schultz's central leadership philosophy: It's not just about winning, but the rightway to win. Ultimately, he gives readers what he strives to deliver every day-a sense of hope that, nomatter how tough times get, the future can be just as or more successful than the past, whatever onedefines success to be.
The AIG Story, + Website
Call Number: HG 8540 .A43 G74 2013
ISBN: 9781118345870
Publication Date: 2013-01-22
Selected as one of Motley Fool's  "5 Great Books You Should Read" In The AIG Story, the company's long-term CEO Hank Greenberg (1967 to 2005) and GW professor and corporate governance expert Lawrence Cunningham chronicle the origins of the company and its relentless pioneering of open markets everywhere in the world. They regale readers with riveting vignettes of how AIG grew from a modest group of insurance enterprises in 1970 to the largest insurance company in world history. They help us understand AIG's distinctive entrepreneurial culture and how its outstanding employees worldwide helped pave the road to globalization.  Corrects numerous common misconceptions about AIG that arose due to its role at the center of the financial crisis of 2008. A unique account of AIG by one of the iconic business leaders of the twentieth century who developed close relationships with many of the most important world leaders of the period and helped to open markets everywhere Offers new critical perspective on battles with N. Y. Attorney General Eliot Spitzer and the 2008 U.S. government seizure of AIG amid the financial crisis  Shares considerable information not previously made public  The AIG Story captures an impressive saga in business history--one of innovation, vision and leadership at a company that was nearly--destroyed with a few strokes of governmental pens. The AIG Story carries important lessons and implications for the U.S., especially its role in international affairs, its approach to business, its legal system and its handling of financial crises.
The Apple Way
Call Number: HD 9696.2 .U64 A673 2006
ISBN: 0072262338
Publication Date: 2005-12-01
Apple's stock has increased in value an unprecedented 250 percent in the past year, and a two-for-one split was announced in February 2005 More than 10 million iPods have sold, putting Apple at the forefront of the digital music revolution Filled with real-world examples of Apple's phenomenally successful management principles Written by the bestselling author of several Harvard Business School Press titles
The Burger King
Call Number: TX 945.5 .B87 M35 1998
ISBN: 0070452555
Publication Date: 1997-09-01
In this intimate autobiography that entrepreneurs & managers will find instructive & inspirational, Jim McLamore looks back on the origins of the Burger King empire. He charts its growth over four decades, from the opening of the Insta Burger King in 1954 & the arrival of the Whopper to the chain's memorable (and not so memorable) ad campaigns. Brimming with McLamore's never-say-die spirit & drawing interesting parallels to the experiences of McDonald's founder Ray Kroc, this is the definitive look at an American original & philanthropist who helped usher in the fast-food era.
The Caterpillar Way
Call Number: HD 9710.4 .U64 C324 2014
ISBN: 9780071821247
Publication Date: 2013-09-24
How One Tenacious Company Found the Drive to Succeed-On a Global Scale, If any company is built to last, it's Caterpillar, Inc. With its trademark yellow trucks, cranes, machinery and engines, this home-grown manufacturer has survived more than its share of ups and downs to become the #1 industry leader of construction equipment in the world. The Caterpillar Way reveals, for the first time, the remarkable inside story, written with full access to the way CAT runs its business, from bottom to top. Book jacket.
The Toyota Way: 14 management principles from the world's greatest manufacturer
Call Number: TL 278 .L54 2004
ISBN: 0071392319
Publication Date: 2004-01-07
How to speed up business processes, improve quality, and cut costs in any industry In factories around the world, Toyota consistently makes the highest-quality cars with the fewest defects of any competing manufacturer, while using fewer man-hours, less on-hand inventory, and half the floor space of its competitors. The Toyota Way is the first book for a general audience that explains the management principles and business philosophy behind Toyota's worldwide reputation for quality and reliability. Complete with profiles of organizations that have successfully adopted Toyota's principles, this book shows managers in every industry how to improve business processes by: Eliminating wasted time and resources Building quality into workplace systems Finding low-cost but reliable alternatives to expensive new technology Producing in small quantities Turning every employee into a qualitycontrol inspector